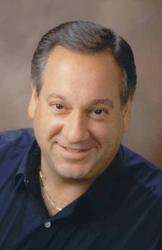 Tech Analyst Jeff Kagan is available to speak with reporters and journalists, or you may quote him through this release.
Atlanta, GA (PRWEB) January 31, 2013
Yesterday RIM introduced the brand new Blackberry 10 in an impressive introductory event in New York City.
Wireless analyst Jeff Kagan offers comments on the event and whether Blackberry will succeed.
"There is so much to discuss about this launch event. So much ground was covered, both good and bad. Generally speaking the event and the new Blackberry 10 devices were a hit. However since they will not be on sale until sometime in March the long delay takes the air out of the balloon." Says Jeff Kagan, Industry Analyst.
"Will Blackberry 10 be a hit or a miss? That is the question everyone is asking right now. There is no way to tell yet. This launch event was a success, but it was just the first step in a long journey, and each step must be successful. The worry I have is whether they understand the importance of marketing and public relations. This delay is strike one against them." Says Kagan.
"I was very impressed with the design and performance of the demonstration device. But there are more questions. While the event was good, making customers wait another month or two till they can buy a device was a mistake. It will let the excitement that was created yesterday calm down. They should have waited another month to hold this event. So what is the future for Blackberry?" Asks Jeff Kagan.
"The way I see it, there are two possible futures for Blackberry. One, if BB10 is a success then they could remain as a competitor in the handset space. However even if successful they will be competing for number three since Google and Apple are now one and two. In addition, if this is not successful, Blackberry could get out of the handset business and license their technology to other handset makers. Aftre all this is what Qualcomm did. Qualcomm used to make handsets until 1999. Then they got out of the handset business and licensed their technology to other handset makers. Either way Blackberry has a future. The question is, what will they look like?" asks Kagan.
Contact Jeff Kagan by phone or email for more comments.
About Jeff Kagan
Jeff Kagan is an Industry Analyst who has been quoted by reporters and the media, thousands of times, over 25 years, in news stories from all of the major media.
He offers comment on tech news stories to reporters and journalists.
Jeff Kagan has also been quoted as a Tech Analyst, Wireless Analyst, Telecom Analyst and Principal Analyst depending on the focus of the story.
He primarily follows wireless, telecom, Internet, cable television and IPTV. Secondarily he follows the wider and more general consumer electronics and technology space.
Visit his website: at jeffKAGAN.com to learn more and for disclosures.
To Reporters: Jeff Kagan sends comments by email to reporters and the media. If you would like to be added to this email list please send request by email.
To Clients: He has worked with many companies over 25 years as consulting clients.
Contact: Jeff Kagan by email at jeff(at)jeffKAGAN(dot)com or by phone at 770-579-5810.
Kagan is an Analyst, Consultant, Columnist and Speaker.