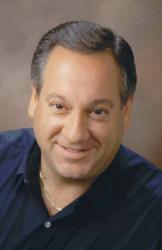 Tech Analyst Jeff Kagan offers comment and is available to speak with reporters, or you may quote him through this release.
Atlanta, GA (PRWEB) February 06, 2013
Computerworld published a review of the brand new Blackberry Z10 by reporter Matt Hamblen titled, BlackBerry Z10 in-depth review: Good phone, truly great OS.
The following are comments by wireless analyst Jeff Kagan on this review.
"Everyone seems interested in what will happen next at Blackberry. Will the Z10 and other devices scheduled to roll out later in the year be successful? Will they see ongoing success or just an initial burst during the first few quarters?" asks Jeff Kagan Tech Analyst.
"I have been an analyst for more than twenty-five years, and have read more reviews than I can count. This Computerworld review of Blackberry Z10 by Matt Hamblen was one of the best. It looked at many of the important new features and looked at how the new Blackberry 10 compares to Apple iPhone and Samsung Galaxy," says Jeff Kagan.
"Remember Apple iPhone and Google Android like the Samsung Galaxy have a market share of over 90% today. They are dominant. However I believe users are interested in more operating systems. Will Blackberry 10 become one? Perhaps. It depends what Blackberry does going forward," says Jeff Kagan.
"We have been hearing quite a bit about RIM Blackberry 10 and the new devices like Z10. But in all that noise what many wanted is a simple and clear review of the pros and cons to help them choose. Matt Hamblen gave us that in his review," says Kagan.
About Jeff Kagan
Jeff Kagan is an Industry Analyst who is regularly quoted by the media over the last 25 years.
He offers comment on wireless, telecom and tech news stories to reporters and journalists.
He has also been quoted as a Tech Analyst, Wireless Analyst, Telecom Analyst and Principal Analyst depending on the focus of the story.
He follows wireless, telecom, Internet, cable television and IPTV. He also follows the wider and more general consumer electronics and technology space.
Visit his website: at jeffKAGAN.com to learn more and for disclosures.
Reporters: Jeff Kagan sends comments by email to reporters and the media. If you would like to be added to this email list please send request by email.
Clients: He has worked with many companies over 25 years as consulting clients.
Contact: Jeff Kagan by email at jeff(at)jeffKAGAN(dot)com or by phone at 770-579-5810.
Kagan is an Analyst, Consultant, Columnist and Speaker.