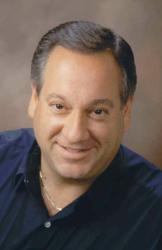 Telecom Industry Analyst Jeff Kagan offers comment and is available to speak with reporters, or you may quote him through this release.
Atlanta, GA (PRWEB) February 14, 2013
CenturyLink issued their numbers and shares have dropped after the company cut its dividend by 26% according to Bloomberg News.
The following are comments by Tech Analyst Jeff Kagan.
"Unfortunately this is not good for CenturyLink, unless they can make changes and create the next growth wave." Says Telecom Analyst Jeff Kagan.
"Doing business as usual is not the answer. They need to expand beyond traditional telephone. They have grown Internet, but have failed so far with their own wireless and television. Think about both AT&T and Verizon. Local phone lines grew through the 1990's and reached their peak around 2000. Since then wireless, VoIP and other competitors have eaten away their local phone share. That problem continues today." Says Kagan.
"Both AT&T and Verizon saw this threat coming and decided to create the next wave of growth in wireless, smart phones, Internet, television and so on. Since then they have been growing stronger and larger than ever. They took the right path. CenturyLink took another path. They grew through acquisitions. They acquired Embarq and Qwest, which turned them into the number three baby bell. That was good for a while, but those local phone businesses faced the same threat as AT&T and Verizon. Unfortunately CenturyLink did not successfully change and expand their business creating the next waves of growth. And that is where they are today." Says Jeff Kagan.
"I want to cheer CenturyLink on, pointing to their successes. However to do that, they must create a new path for growth and success. Will they, is the question? We'll have to watch and see." says Jeff Kagan.
About Jeff Kagan
Jeff Kagan is an Industry Analyst who is regularly quoted by the media over the last 25 years.
He offers comment on wireless, telecom and tech news stories to reporters and journalists.
He has also been quoted as a Tech Analyst, Wireless Analyst, Telecom Analyst and Principal Analyst depending on the focus of the story.
He follows wireless, telecom, Internet, cable television and IPTV. He also follows the wider and more general consumer electronics and technology space.
Visit his website: at jeffKAGAN.com to learn more and for disclosures.
Reporters: Jeff Kagan sends comments by email to reporters and the media. If you would like to be added to this email list please send request by email.
Clients: He has worked with many companies over 25 years as consulting clients.
Contact: Jeff Kagan by email at jeff(at)jeffKAGAN(dot)com or by phone at 770-579-5810.
Kagan is an Analyst, Consultant, Columnist and Speaker.