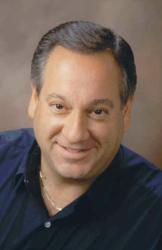 Tech Analyst Jeff Kagan is available to speak with reporters, or you may quote him through this release.
Atlanta, GA (PRWEB) February 26, 2013
Dish Network Chairman Charlie Ergen has plans on expanding the satellite television company into the wireless world, according to WirelessWeek.com and Bloomberg News.
The following are comments on this news by Wireless Analyst Jeff Kagan.
"Dish Network Chairman Charlie Ergen has big plans for his satellite television company, that seemingly have little to do with television and everything to do with wireless," says Jeff Kagan, Tech Analyst.
"Ergen says they have plenty of time to decide exactly how to use the wireless spectrum they now have. This is great news for Ergen and DISH, but what exactly will be the next move? Others in the same line of business have also tried this route. Maybe DISH will be successful," says Jeff Kagan Industry Analyst.
"Many companies like Comcast, Time Warner Cable and Cox have dipped their toes in the wireless water, then decided to sell their spectrum to Verizon Wireless. Could DISH succeed where other similar companies have failed is the question?" according to Kagan.
"What will happen next is not yet known. The Clearwire acquisition is important to both Sprint Nextel and DISH so this will be a very interesting deal to watch unfold over the next few months. Of course Sprint Nextel, Clearwire and DISH could make an interesting partnership as well. We'll just have to wait and see what happens next. Either way, DISH has other alternatives besides Clearwire and Sprint." Says Kagan.
About Jeff Kagan
Jeff Kagan is an Industry Analyst who is regularly quoted by the media over the last 25 years. He offers comment on wireless, telecom and tech news stories to reporters and journalists. He has also been quoted as a Tech Analyst, Wireless Analyst, Telecom Analyst and Principal Analyst depending on the focus of the story.
He follows wireless, telecom, Internet, cable television and IPTV. He also follows the wider and more general consumer electronics and technology space.
Visit his website: at jeffKAGAN.com to learn more and for disclosures.
Reporters: Jeff Kagan sends comments by email to reporters and the media. If you would like to be added to this email list please send request by email.
Clients: He has worked with many companies over 25 years as consulting clients.
Contact: Jeff Kagan by email at jeff(at)jeffKAGAN(dot)com or by phone at 770-579-5810.
Kagan is an Analyst, Consultant, Columnist and Speaker.