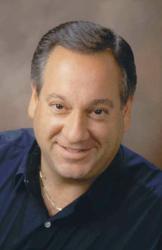 Industry Analyst Jeff Kagan offers comment and is available to speak with reporters, or you may quote him through this release.
Atlanta, GA (PRWEB) February 19, 2013
Today GENBAND and Samsung Mobile annonced they are forming an alliance to deliver enhanced unified communications solutions according to this article in the Dallas Morning News.
Tech Analyst Jeff Kagan offers comment on this news.
"GENBAND is a developer of multimedia and cloud communications software. Today GENBAND announced an alliance with Samsung Mobile that will help users jump to the next level of integrated communications." Says Jeff Kagan, wireless analyst. "They plan on a significant evolution of the enterprise communications."
"These companies will integrate Samsung Mobile SAFE devices for enterprises, with GENBAND's Smart Office mobile Unified Communications applications. This will help users integrate different devices like smartphones, tables and laptops into one unified platform." Says Jeff Kagan.
"This sounds like what Apple is doing with their cloud linking the different devices. However this is focused on companies and the business user, not consumers. Ideas that have transformed the consumer marketplace are now going to transform the business environment in the same way." Says Kagan.
"If this works the way they have it planned, this could be the start of a very strong, large and profitable partnership." According to Kagan.
"Watching CNBC this morning I saw Genband CEO Charlie Vogt showing off a Samsung tablet and it sounded very compelling. Under this partnership, Samsung plans to sell tablets with Genband's software for deployment of voice, data, multimedia and mobile communication for its enterprise customers. If this is successful, it could be transformative." says Kagan.
Additional information on this Samsung GENBAND partnership is available at
http://www.genband.com/company/safe-smart-simple.
About Jeff Kagan
Jeff Kagan is an Industry Analyst who is regularly quoted by the media over the last 25 years.
He offers comment on wireless, telecom and tech news stories to reporters and journalists.
He has also been quoted as a Tech Analyst, Wireless Analyst, Telecom Analyst and Principal Analyst depending on the focus of the story.
He follows wireless, telecom, Internet, cable television and IPTV. He also follows the wider and more general consumer electronics and technology space.
Visit his website: at jeffKAGAN.com to learn more and for disclosures.
Reporters: Jeff Kagan sends comments by email to reporters and the media. If you would like to be added to this email list please send request by email.
Clients: He has worked with many companies over 25 years as consulting clients.
Contact: Jeff Kagan by email at jeff(at)jeffKAGAN(dot)com or by phone at 770-579-5810.
Kagan is an Analyst, Consultant, Columnist and Speaker.