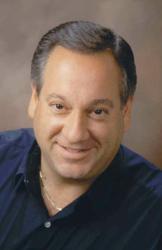 Industry Analyst Jeff Kagan offers comment and is available to speak with reporters, or you may quote him through this release.
Atlanta, GA (PRWEB) February 20, 2013
The HTC One, a new wireless smartphone, was announced and introduced to the marketplace yesterday, and was covered in this Washington Post piece.
The following are comments by Tech Analyst Jeff Kagan.
"HTC One is a brand new smartphone that HTC is using to refresh and reinvent the brand." According to wireless analyst Jeff Kagan. "HTC One will be available on AT&T Mobility, Sprint Nextel and T-Mobile. What about Verizon Wireless?"
"This is a new design and new technology for a smartphone, and HTC hopes it can change the wrong direction they've been on in the marketplace. The design is very interesting. It is a Google Android operating system, but the user interface looks quite a bit like Microsoft Windows Phone 8. HTC introduced "Blinkfeed", which highlights updates from a variety of Apps in a layout of squares. At launch some interesting Apps include Twitter, Facebook, AOL and Flickr." Says Kagan.
"HTC says Blinkfeed combines social and news content to create unique and relevant content that's different for every user. That could be key to HTC's hopes for success. This HTC One introduction cannot come too soon. HTC has been licking their wounds in the smart phone wars of late. HTC is slipping further behind Apple and Samsung. HTC is a Taiwanese company and is in fourth-place in smart phones behind Samsung, Apple and Nokia. Yes that Nokia." Says Kagan.
About Jeff Kagan
Jeff Kagan is an Industry Analyst who is regularly quoted by the media over the last 25 years.
He offers comment on wireless, telecom and tech news stories to reporters and journalists.
He has also been quoted as a Tech Analyst, Wireless Analyst, Telecom Analyst and Principal Analyst depending on the focus of the story.
He follows wireless, telecom, Internet, cable television and IPTV. He also follows the wider and more general consumer electronics and technology space.
Visit his website: at jeffKAGAN.com to learn more and for disclosures.
Reporters: Jeff Kagan sends comments by email to reporters and the media. If you would like to be added to this email list please send request by email.
Clients: He has worked with many companies over 25 years as consulting clients.
Contact: Jeff Kagan by email at jeff(at)jeffKAGAN(dot)com or by phone at 770-579-5810.
Kagan is an Analyst, Consultant, Columnist and Speaker.