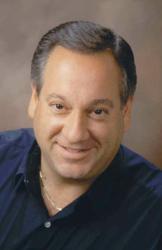 Tech Analyst Jeff Kagan is available to speak with reporters, or you may quote him through this release.
Atlanta, GA (PRWEB) February 27, 2013
Nokia is changing their focus to include low-end Windows Phone smart phones according to reports like this New York Times story.
The following are comments on this news story by Wireless Analyst Jeff Kagan.
"Nokia was at the top of their game for more than a decade, but when the Apple iPhone and Google Android entered, Nokia fell quickly. Ever since, Nokia has been trying to become relevant once again." Says Principal Analyst Jeff Kagan.
"Nokia has partnered with Microsoft on their Windows Phone, the Lumia series. This has seen some level of success. Nokia CEO Stephen Elop has been hinting their next step may be to enter the lower end of the smart phone market. If they do this right, they could indeed have found their vein of gold. If they do this right that is." Says Kagan. "There are plenty of high end smartphones, but very few, good, low end devices."
"At the Mobile World Congress wireless show on Monday, Elop did nothing to deny anything. That started the industry speculation machine running wild. What would a lower cost Nokia Smartphone look like? Will it be partnered with Microsoft like Lumia? Will all the networks carry it? There are so many questions and no real answers, yet." According to Jeff Kagan.
"Elop did not say anything certain, but he did say there is still a lot of excitement to come in 2013. That's like a sizzling steak, making your mouth water in anticipation. So we now simply wait for the next step. Could Nokia be ready to restart their engines?" Asks Jeff Kagan.
About Jeff Kagan
Jeff Kagan is an Industry Analyst who is regularly quoted by the media over the last 25 years.
He offers comment on wireless, telecom and tech news stories to reporters and journalists.
He has also been quoted as a Tech Analyst, Wireless Analyst, Telecom Analyst and Principal Analyst depending on the focus of the story.
He follows wireless, telecom, Internet, cable television and IPTV. He also follows the wider and more general consumer electronics and technology space.
Visit his website: at jeffKAGAN.com to learn more and for disclosures.
Reporters: Jeff Kagan sends comments by email to reporters and the media. If you would like to be added to this email list please send request by email.
Clients: He has worked with many companies over 25 years as consulting clients.
Contact: Jeff Kagan by email at jeff(at)jeffKAGAN(dot)com or by phone at 770-579-5810.
Kagan is an Analyst, Consultant, Columnist and Speaker.