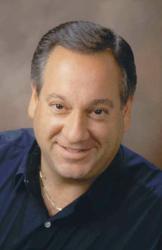 Industry Analyst Jeff Kagan is available to speak with reporters and journalists, or you may quote him through this release.
Atlanta, GA (PRWEB) February 22, 2013
Republic Wireless has a new, lower cost idea for providing wireless service according to a Walt Mossberg piece in the Wall Street Journal.
The following are comments by Wireless Analyst Jeff Kagan on Republic Wireless and this pros and cons of this new, low cost offering.
"Republic Wireless is a new company with a very interesting idea, competing with all the other large and small networks. What is different about Republic Wireless is their innovative approach to bringing low cost to not only calling, but to unlimited wireless data services and text as well," according to tech analyst Jeff Kagan.
Other wireless carriers primarily depend on a wireless network to connect and carry calls and use Wi-Fi as an addition. Republic Wireless reverses that model. They first depend on Wi-Fi connections, and if you are not near one the call is handed off to the Sprint Nextel network.
"This is a very innovative idea, but does it work well?" asks Kagan. "The good part of this model is the cost is a low, $19 per month for an unlimited wireless data plan. This unlimited wireless data sounds compelling, if the service works as well as what customers are expecting," says Kagan, "That's the rub".
"The quality of the handset is good, but not up to modern day expectations of new smartphones. The quality of the call is good, not great. Wi-Fi does provide service when available. Otherwise it reverts to the 3G Sprint Nextel network. The handoff has problems. Let's say you are on a voice call, using Wi-Fi to connect, and then you walk out of range, the calls drops. It then quickly redials on the Sprint network and get's you connected again."
"Bottom line, this may be worth consideration for the savings alone, although the quality has to improve some more," says Kagan.
About Jeff Kagan
Jeff Kagan is an Industry Analyst who is regularly quoted by the media over the last 25 years.
He offers comment on wireless, telecom and tech news stories to reporters and journalists.
He has also been quoted as a Tech Analyst, Wireless Analyst, Telecom Analyst and Principal Analyst depending on the focus of the story.
He follows wireless, telecom, Internet, cable television and IPTV. He also follows the wider and more general consumer electronics and technology space.
Visit his website: at jeffKAGAN.com to learn more and for disclosures.
Reporters: Jeff Kagan sends comments by email to reporters and the media. If you would like to be added to this email list please send request by email.
Clients: He has worked with many companies over 25 years as consulting clients.
Contact: Jeff Kagan by email at jeff (at) jeffKAGAN (dot) com or by phone at 770-579-5810.
Kagan is an Analyst, Consultant, Columnist and Speaker.