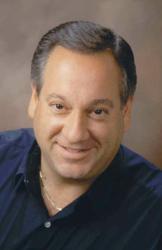 Wireless Analyst Jeff Kagan is available to speak with reporters, or you may quote him through this release.
Atlanta, GA (PRWEB) March 15, 2013
Samsung introduced their new Galaxy S4 wireless handset.
Wireless analyst Jeff Kagan offers comment.
"The new Samsung Galaxy S4 is very impressive, and raises the bar for the Apple iPhone in the smartphone war, but it is still more of an evolution than a revolution. It does more and does things better, but it is not a completely bold new idea and thinking." Says Principal analyst Jeff Kagan.
"It's interesting that after the last few years, comparing Apple iPhone and Google Android, the discussion is changing. Going forward it may be about Apple and Samsung. Samsung uses the Google Android operating system. Suddenly Samsung is punching its way onto page one and this Galaxy S4 introduction at Radio City Music Hall in New York City is helping to raise the bar another few notches." Says Industry Analyst Jeff Kagan.
"This event was bigger than life. Many say it was too big, but this is just part of the magic of this industry, always trying to one-up itself. says Tech analyst Jeff Kagan. "I expect this year to really shake things up. Not just for Samsung, but for all competitors and the entire industry. True this raises the bar and the next Apple iPhone will have to raise it again, but other competitors are making a run for third place."
"Competitors are many, like the new Blackberry Z10 being introduced as we speak, and like those from Nokia Lumia Huawei, ZTE, Sony, Motorola, HTC, LG and more. This will be one busy year in the smart phone sector so buckle up." Says Jeff Kagan.
"J.K. Shin, CEO and Ryan Bidan, Director of Product Marketing were the two key executives at the presentation which was perhaps the biggest product introduction in the industry, so far anyway. It will be interesting to see what Samsung does next. And what others do as well. Things are getting interesting." Says Jeff Kagan.
About Jeff Kagan
Jeff Kagan is an Industry Analyst who is regularly quoted by the media over 25 years.
He offers comment on wireless, telecom and tech news stories to reporters and journalists.
He has also been quoted as a Tech Analyst, Wireless Analyst, Telecom Analyst and Principal Analyst depending on the focus of the story.
He follows wireless, telecom, Internet, cable television and IPTV. He also follows the wider and more general consumer electronics and technology space.
Visit his website: at jeffKAGAN.com to learn more and for disclosures.
Reporters: Jeff Kagan sends comments by email to reporters and the media. If you would like to be added to this email list please send request by email.
Clients: He has worked with many companies over 25 years as consulting clients.
Contact: Jeff Kagan by email at jeff(at)jeffKAGAN(dot)com or by phone at 770-579-5810.
Kagan is an Analyst, Consultant, Columnist and Speaker.