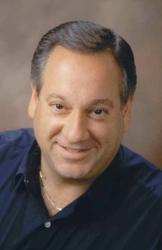 Industry Analyst Jeff Kagan offers comment and is available to speak with reporters, or you may quote him through this release.
Atlanta, GA (PRWEB) February 08, 2013
Sprint Nextel earnings report was released yesterday as discussed in this Bloomberg news report called, Sprint Tops Estimates as More Customers Embrace Smartphones.
The following are comments on what the future holds for Sprint Nextel going forward by Jeff Kagan Tech Analyst.
"Usually it's pretty easy to see where a company is compared to its past performance and compared to competitors in the industry. Sprint Nextel performance was like that of AT&T and Verizon, but recently it's getting very tough to speculate about the future of the company," says Wireless Analyst Jeff Kagan.
"Today competitors AT&T and Verizon are doing strong business, growing and moving into new business segments. Today Sprint Nextel seems a bit lost. They have tried to jump start the growth, but that is just not working. CEO Dan Hesse did stop the bleeding several years back, but they just can't get that darn patient out of bed and walking around on it's own," according to Kagan.
"That's the problem at Sprint. They can recover, and quickly, if they can just jump-start the engines. But they have been trying with no success. So what does tomorrow look like for Sprint Nextel? That's the big question. If they were going to continue operating on their own, I see no new signs of growth. However if Sprint and Softbank do complete their deal, then the company has a second chance, but realize it will be a very different company, with very different thinking," according to Analyst Jeff Kagan.
"Whether Sprint Nextel will be successful with Softbank steering is the question. I think we shouldn't expect much from Sprint Nextel until the Softbank deal is completed, if it is completed. It looks like Sprint, the company and the investors, will be waiting for the Softbank deal to close. Then, who knows? While I like the company, we'll still don't know the new plans going forward," says Jeff Kagan.
About Jeff Kagan
Jeff Kagan is an Industry Analyst who is regularly quoted by the media over the last 25 years.
He offers comment on wireless, telecom and tech news stories to reporters and journalists.
He has also been quoted as a Tech Analyst, Wireless Analyst, Telecom Analyst and Principal Analyst depending on the focus of the story.
He follows wireless, telecom, Internet, cable television and IPTV. He also follows the wider and more general consumer electronics and technology space.
Visit his website: at jeffKAGAN.com to learn more and for disclosures.
Reporters: Jeff Kagan sends comments by email to reporters and the media. If you would like to be added to this email list please send request by email.
Clients: He has worked with many companies over 25 years as consulting clients.
Contact: Jeff Kagan by email at jeff (at) jeffKAGAN (dot) com or by phone at 770-579-5810.
Kagan is an Analyst, Consultant, Columnist and Speaker.