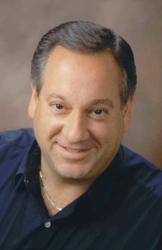 Jeff Kagan has been a Tech Analyst for twenty-five years, and is available to speak with the media offering comment on news stories. He follows wireless, telecom, Internet, cable television, IPTV and the wider consumer electronics and technology industry.
Atlanta, GA (PRWEB) February 01, 2013
In a Bloomberg BusinessWeek article titled, DOJ Asks FCC to Defer Action on Softbank-Sprint Merger, the Department of Justice, FBI and the Department of Homeland Security asked the FCC to delay the Sprint Nextel Softbank merger to investigate national security issues.
There is concern that this acquisition could expose domestic US networks to Chinese companies like Huawei and ZTE.
The following are comments on this by Tech Analyst Jeff Kagan.
"This move by the US Government was expected. It is what happens when a foreign company wants to acquire a US company. There are national security implications that need to be investigated before approval." Says Jeff Kagan Wireless Analyst.
"Once satisfied, I believe the deal will be allowed to continue with the acquisition process at the FCC. This may have been expected, but it is still nerve wracking for both Sprint Nextel and Softbank." Says Kagan.
According to Kagan, "The worry is since Softbank, a Japanese company Softbank works with Chinese phone makers, American networks could be exposed to Chinese spying."
"On one hand, this is nothing to be alarmed at right now since the deal has not yet been approved. This investigation was expected. At this point I would put the odds of a merger being approved at 50 - 50. After this investigation is complete we can re-evaluate depending what the results are." Says Kagan.
About Jeff Kagan
Jeff Kagan is an Industry Analyst who has been quoted by reporters and the media, thousands of times, over 25 years, in news stories from all of the major media.
He offers comment on tech news stories to reporters and journalists.
Jeff Kagan has also been quoted as a Tech Analyst, Wireless Analyst, Telecom Analyst and Principal Analyst depending on the focus of the story.
He primarily follows wireless, telecom, Internet, cable television and IPTV. Secondarily he follows the wider and more general consumer electronics and technology space.
Visit his website: at jeffKAGAN.com to learn more and for disclosures.
To Reporters: Jeff Kagan sends comments by email to reporters and the media. If you would like to be added to this email list please send request by email.
To Clients: He has worked with many companies over 25 years as consulting clients.
Contact: Jeff Kagan by email at jeff(at)jeffKAGAN(dot)com or by phone at 770-579-5810.
Kagan is an Analyst, Consultant, Columnist and Speaker.