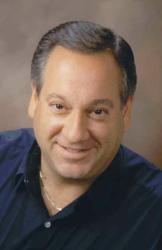 Industry Analyst Jeff Kagan offers comment and is available to speak with reporters, or you may quote him through this release.
Atlanta, GA (PRWEB) February 16, 2013
Support.com management discussed their Q4 2012 earnings and the future of the company and the sector.
The following are comments from Tech Analyst Jeff Kagan.
"This is an interesting space not many know about. Support.com is one of those companies that you may deal with on a regular basis, but don't realize it. They are the support partner for companies like Comcast, Sony, Time Warner, Symantec, Office Depot, OfficeMax, AOL, Staples and TrendMicro." Says Industry Analyst Jeff Kagan.
"Support.com works with these companies and provides enhanced customer service. They help companies to create new revenue and deepen customer loyalty through branded services that enhance the experience of customers." Says Kagan. "When a customer calls for service they either call basic customer service which is handled by the company, or they pay a fee and call the more advanced customer service of Support.com."
"Offering this top tier customer service to companies for their customers is a great way to build brand loyalty and improve customer satisfaction. We have all experienced tech problems and know the more quickly and easily it is solved the better for the customer and the company." says Jeff Kagan.
"Watching the direction of the tech industry, this space seems to be a growing opportunity. The more devices we use, and the more they are supposed to interact, the bigger the opportunity for companies like Support.com, and all their client companies." According to Kagan.
"Support.com is building their business in this space in a variety of ways including licensing, and other support options which I will comment on as I learn more." Says Jeff Kagan.
About Jeff Kagan
Jeff Kagan is an Industry Analyst who is regularly quoted by the media over the last 25 years.
He offers comment on wireless, telecom and tech news stories to reporters and journalists.
He has also been quoted as a Tech Analyst, Wireless Analyst, Telecom Analyst and Principal Analyst depending on the focus of the story.
He follows wireless, telecom, Internet, cable television and IPTV. He also follows the wider and more general consumer electronics and technology space.
Visit his website: at jeffKAGAN.com to learn more and for disclosures.
Reporters: Jeff Kagan sends comments by email to reporters and the media. If you would like to be added to this email list please send request by email.
Clients: He has worked with many companies over 25 years as consulting clients.
Contact: Jeff Kagan by email at jeff(at)jeffKAGAN(dot)com or by phone at 770-579-5810.
Kagan is an Analyst, Consultant, Columnist and Speaker.