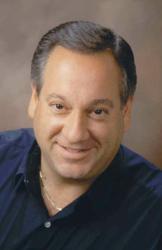 Industry Analyst Jeff Kagan offers comment and is available to speak with reporters, or you may quote him through this release.
Atlanta, GA (PRWEB) February 12, 2013
Yesterday tw telecom released its fourth quarter 2012 results. The following are comments by Telecom Analyst Jeff Kagan.
"tw telecom continues to show good results as one of the telecom industries leaders. They focus on the business customer and offer a range of services like telephone, the Internet and the cloud." Says Jeff Kagan Tech Analyst.
"tw telecom has grown and changed since it was founded in 1993 as a joint venture between local phone company US West and Time Warner the cable television company." Says Kagan.
"The tw telecom quarterly and yearly numbers are positive. They have roughly 28,000 customers, churn is low and they are seeing growth." According to Kagan. "They have a strong brand and good relationship with their customers. That is always good for a telecom company."
"Larissa Herda, Chairman, CEO and President has been successfully growing tw telecom for quite a while as the company continues to change." Says Kagan. "It will be interesting to see what changes she makes in 2013 to continue this successful pattern."
About Jeff Kagan
Jeff Kagan is an Industry Analyst who is regularly quoted by the media over the last 25 years.
He offers comment on wireless, telecom and tech news stories to reporters and journalists.
He has also been quoted as a Tech Analyst, Wireless Analyst, Telecom Analyst and Principal Analyst depending on the focus of the story.
He follows wireless, telecom, Internet, cable television and IPTV. He also follows the wider and more general consumer electronics and technology space.
Visit his website: at jeffKAGAN.com to learn more and for disclosures.
Reporters: Jeff Kagan sends comments by email to reporters and the media. If you would like to be added to this email list please send request by email.
Clients: He has worked with many companies over 25 years as consulting clients.
Contact: Jeff Kagan by email at jeff(at)jeffKAGAN(dot)com or by phone at 770-579-5810.
Kagan is an Analyst, Consultant, Columnist and Speaker.