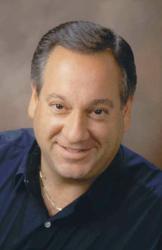 Technology Industry Analyst Jeff Kagan is available to speak with reporters, or may be quoted through this release.
Atlanta, GA (PRWEB) May 05, 2013
US Cellular has decided to offer the Apple iPhone. Principal analyst Jeff Kagan comments on this story.
"Apparantly the iPhone is just too powerful for carriers like US Cellular to ignore." Says Tech analyst Jeff Kagan. "About a year ago US Cellular decided the Apple iPhone was just too expensive for them to sell. Apple makes it very expensive to sell the iPhone. The reason is wireless carriers have to pay Apple a sizable amount, up front, and then earn it back over the next few years."
"This game was too rich for US Cellular at the time. Since then US Cellular performance has gotten worse. So even though today they are in a weaker position, they have jumped in and are going to start playing the iPhone game. They obviously think the iPhone may be expensive, but it's better than the alternative." Says Kagan.
Today many carriers offer the Apple iPhone. It started with AT&T Mobility who had the exclusive for several years. Next Verizon Wireless, Sprint Nextel and C Spire Wireless. These four carriers seemed to start the ball rolling because other carriers have also jumped in and started selling the iPhone during the last year.
All carriers that sell the iPhone do not show the same level of success. Only a few are very successful.
"Will US Cellular be a winner in the iPhone wars? There is no way to know at this early stage. We'll just have to wait and see. However it is good that CEO Mary Dillon has changed course for US Cellular. Companies ride a wave of success and growth. They climb, crest then fall down the other side. US Cellular has been falling down the other side for a while now. Let's hope the iPhone will let them start another growth wave. We'll just have to wait and see what happens next. Let's hope the iPhone may indeed be the right move." Says Jeff Kagan.
About Jeff Kagan
Jeff Kagan is a Technology Industry Analyst who is regularly quoted by the media over 25 years. He offers comment on wireless, telecom and tech news stories to reporters and journalists.
He is also known as a Tech Analyst, Wireless Analyst, Telecom Analyst and Principal Analyst depending on the focus of the story.
He follows wireless, telecom, Internet, cable television and IPTV. He also follows the wide consumer electronics and technology space.
Reporters: Jeff Kagan sends comments by email to reporters and the media. If you would like to be added to this email list please send request by email.
Clients: Call or email Jeff Kagan to discuss becoming a client. Kagan has worked with many companies over 25 years as consulting clients.
Contact: Jeff Kagan by email at jeff(at)jeffKAGAN(dot)com or by phone at 770-579-5810.
Visit his website: at http://www.jeffKAGAN.com to learn more and for disclosures.
Kagan is an analyst, consultant, columnist and speaker.
Twitter: @jeffkagan