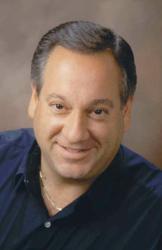 Tech Analyst Jeff Kagan is available to speak with reporters and journalists, or you may quote him through this release.
Atlanta, GA (PRWEB) January 20, 2013
As Verizon and AT&T prepare to announce their latest quarter financial results later in the week, the Investors Business Daily ran an article on Friday January 18, 2013 by Reinhardt Krause titled, Verizon Q4 Earnings Seen Flat As Subsidies Take Toll.
This was a good piece, however it is not just about Verizon, but also about AT&T and in fact other carriers, which also sell the iPhone as well such as Sprint Nextel and C Spire Wireless. In fact there are other smaller carriers as well just getting into this space.
The article shows the real price Apple charges carriers who want to sell the iPhone. This is something most customers don't realize.
"It's not all a bed of roses." According to Wireless Analyst Jeff Kagan. "Success with the iPhone is a two-sided coin, both good and bad. There is a high price for success."
As an industry analyst Jeff Kagan watches the competitors and knows this is not just about Verizon, but AT&T as well, and in fact every other carrier that sells the iPhone like Sprint and C Spire Wireless.
Smaller carriers are starting to get into the iPhone game as well and they will all face the same high price to get on this ride.
"When a carrier is successful and sells quite a few Apple iPhones, it is both good news and bad news. Carriers take a short term hit paying Apple, just to get access to longer-term customer loyalty and profit." Says Kagan.
"It reminds me of the old Godfather movie." Says Jeff Kagan. "Apple makes carriers an offer they can't refuse. It may be extremely expensive, but the carriers simply cannot turn their back and walk away from the longer-term opportunity. It's simply the way the game is played according to Apple."
And this cost to carriers is spreading from iPhones to iPads and beyond. With all these devices, the carriers have introduced shared data plans which both benefit the customer and the carrier. The customer get's the simplicity of one plan compared to a separate plan for each device, and the carrier get's a more loyal and long term customer. This will continue to accelerate.
About Jeff Kagan
Jeff Kagan is an Industry Analyst who has been quoted by reporters and the media, thousands of times, over 25 years, in news stories from all of the major media.
He offers comment on tech news stories to reporters and journalists.
Jeff Kagan has also been quoted as a Tech Analyst, Wireless Analyst, Telecom Analyst and Principal Analyst.
He primarily follows wireless, telecom, Internet, cable television and IPTV. Secondarily he follows the wider and more general consumer electronics and technology space.
Visit his website: at jeffKAGAN.com to learn more and for disclosures.
Reporters: Jeff Kagan sends comments by email to reporters and the media. If you would like to be added to this email list please send request by email.
Clients: He has worked with many companies over 25 years as consulting clients.
Contact: Jeff Kagan by email at jeff(at)jeffKAGAN(dot)com or by phone at 770-579-5810.
Kagan is Principal Analyst, Consultant, Columnist and Speaker.