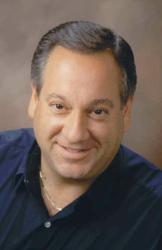 Industry Analyst Jeff Kagan is available to speak with reporters and journalists, or you may quote him through this release.
Atlanta, GA (PRWEB) February 21, 2013
YAHOO has updated their main home page according to this story in Bloomberg BusinessWeek.
Tech analyst Jeff Kagan provides comment on this story.
"This story is much more than just an updated home page for Yahoo! This is about a massive reinvention and rebranding of Yahoo! This is about paving a new path to success. This is about changing the way the marketplace sees Yahoo. It's about the future of Yahoo, which is very different than the past," says Jeff Kagan Industry Analyst.
"This is big news for Yahoo. So why launch it in this weak way? Yahoo has been around forever. It was one of the first search engines, years and years before the word Google was rolling around on anyone's tongue," adds Analyst Kagan.
"While Yahoo was a leader prior to Google, it has taken a back seat over the last decade. Lost in the wilderness of the web. This reinvention of the Yahoo home page is the biggest step yet for Marissa Mayer as CEO to reinvent the company. I like what she is doing at the company. However this is only one step of many. And each has to be launched the right way. What I really don't understand is why this announcement is so understated. Maybe they are just laying the groundwork for the new Yahoo. If so they are missing an incredible opportunity," says Kagan.
"There is a basic success rule that was missed here. Generate excitement and electricity. Visualize yourself where you want to be. Then think and act that way from this moment forward. Then when the marketplace looks around and sees you talking and acting like a new company it will say, 'Oh, that's who Yahoo is now?' Then it rushes to catch up to the new Yahoo. It's an incredible way the world works," says Kagan.
About Jeff Kagan
Jeff Kagan is an Industry Analyst who is regularly quoted by the media over the last 25 years.
He offers comment on wireless, telecom and tech news stories to reporters and journalists.
He has also been quoted as a Tech Analyst, Wireless Analyst, Telecom Analyst and Principal Analyst depending on the focus of the story.
He follows wireless, telecom, Internet, cable television and IPTV. He also follows the wider and more general consumer electronics and technology space.
Visit his website at jeffKAGAN.com to learn more and for disclosures.
Reporters: Jeff Kagan sends comments by email to reporters and the media. If you would like to be added to this email list please send request by email.
Clients: He has worked with many companies over 25 years as consulting clients.
Contact: Jeff Kagan by email at jeff(at)jeffKAGAN(dot)com or by phone at 770-579-5810.
Kagan is an Analyst, Consultant, Columnist and Speaker.