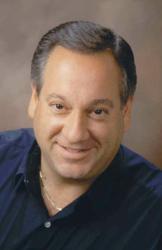 Tech Analyst Jeff Kagan is available to speak with reporters, or you may quote him through this release.
Atlanta, GA (PRWEB) February 05, 2013
RIM Blackberry Z10 was launched in Britain last week and Canada today and reports say sales are off to a strong start. The Chicago Tribune has a story today titled, Blackberry 10 Off To Record Start.
Jeff Kagan is an Industry Analyst and offers comments on this story.
"We can expect to see a welcome surge in sales of the brand new RIM Blackberry Z10 using BB10 operating system. It's welcome to the customer base who has been waiting a long time and to the company and investors." Says Jeff Kagan Tech Analyst.
"The brand new Blackberry Z10 smartphone is attracting record orders at Canadian wireless carrier BCE. I expect to see the same in Britain, USA and every other country where the device is sold during the initial rollout period. There are quite a few loyal Blackberry customers who have been anxiously waiting this update." According to Kagan.
"Phase one should be a success. The question is when will phase two begin and will this continue to be a strong success going forward?" according to Jeff Kagan. "Apple still sees lines waiting for the next version of their iPhone. Google Android and Apple iPhone will retain the number one and two base on what we see today. So Blackberry will be trying to win the number three position."
"So congratulations to RIM with the success of the new Blackberry Z10. Phase one looks great and will likely last several quarters. We will all be keeping our eyes on what happens next. But for now, enjoy the limelight. You have earned it." Says Jeff Kagan.
About Jeff Kagan
Jeff Kagan is an Industry Analyst who is regularly quoted by the media over the last 25 years.
He offers comment on wireless, telecom and tech news stories to reporters and journalists.
He has also been quoted as a Tech Analyst, Wireless Analyst, Telecom Analyst and Principal Analyst depending on the focus of the story.
He follows wireless, telecom, Internet, cable television and IPTV. He also follows the wider and more general consumer electronics and technology space.
Visit his website: at jeffKAGAN.com to learn more and for disclosures.
Reporters: Jeff Kagan sends comments by email to reporters and the media. If you would like to be added to this email list please send request by email.
Clients: He has worked with many companies over 25 years as consulting clients.
Contact: Jeff Kagan by email at jeff(at)jeffKAGAN(dot)com or by phone at 770-579-5810.
Kagan is an Analyst, Consultant, Columnist and Speaker.