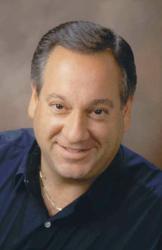 Telecom Analyst Jeff Kagan is available to speak with reporters and journalists, or you may quote him directly through this release.
Atlanta, GA (PRWEB) January 22, 2013
Industry Analyst Jeff Kagan comments on the changing wireless and telecom industry in light of Verizon earnings today.
In today's earnings report, Verizon and Verizon Wireless earnings show how the wireless and telecom industries are changing. Every few years the industry changes dramatically and is now starting to change once again.
The last shift in wireless was around six years ago when the Apple iPhone and Google Android jumped in and completely transformed the wireless space to a smart phone world.
Local phone service, which was growing until around the year 2,000 started to give way to new VoIP and wireless competitors and continues on this same path.
As local phone service continues to shrink, wireless, Internet, VoIP and IPTV, which is television over the Internet, continues to grow. So companies like Verizon and AT&T have managed to strike while the iron is hot and remain leaders in a very fast changing industry.
"Rather than the marketplace shrinking, it is changing, but still growing. Rather than hurting, Verizon is trying to keep up with the rapid change wave. They are becoming a provider of wireless, Internet and television. These are the same pressures AT&T is going through as it also transforms it's own business." Says Jeff Kagan Industry Analyst.
"A few months ago I attended an AT&T Mobility analyst meeting where they described the industry changes and the new opportunities that lay ahead, and there are plenty. Helping other industries transform their businesses using wireless is a big opportunity. They showed us how they are working with the automotive and health care industries and there are many others as well." Says Jeff Kagan.
As the industry continues to change, the question as always is can the major players continue to lead? Can they keep up? That is the challenge.
AT&T Mobility had a head start in the smart phone world. After several years Verizon saw the results and rushed to jump in as well. Today AT&T has 64 percent smart phones and Verizon has 53 percent as they rush to catch up according to today's Wall Street Journal article.
Other telephone and wireless companies face the same pressures. Keep your eyes on this fast changing industry. It will be interesting to see how it changes in coming years.
Sprint Nextel may also play a growing role along with their upcoming Softbank merger.
About Jeff Kagan
Jeff Kagan is an Industry Analyst who has been quoted by reporters and the media, thousands of times, over 25 years, in news stories from all of the major media.
He offers comment on tech news stories to reporters and journalists.
Jeff Kagan has also been quoted as a Tech Analyst, Wireless Analyst, Telecom Analyst and Principal Analyst.
He primarily follows wireless, telecom, Internet, cable television and IPTV. Secondarily he follows the wider and more general consumer electronics and technology space.
Visit his website: at jeffKAGAN.com to learn more and for disclosures.
Reporters: Jeff Kagan sends comments by email to reporters and the media. If you would like to be added to this email list please send request by email.
Clients: He has worked with many companies over 25 years as consulting clients.
Contact: Jeff Kagan by email at jeff(at)jeffKAGAN(dot)com or by phone at 770-579-5810.
Kagan is Principal Analyst, Consultant, Columnist and Speaker.