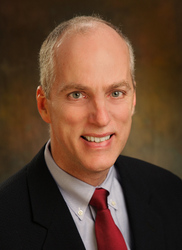 Jeff has done a great job in assisting his client companies, many of which are located around the world, achieve their M&A objectives
Houston, TX and Seattle, WA (Vocus) May 5, 2010
Corum Group Ltd., the global leader in M&A services, specializing in serving software and information technology companies worldwide, announces the promotion of Jeff Brown to the position of Vice President. Coincident with this promotion, Mr. Brown will lead Corum's new focus on serving energy technology companies from the Corum office in Houston.
"Jeff has done a great job in assisting his client companies, many of which are located around the world, achieve their M&A objectives" said Nat Burgess, President of the Corum Group. As everyone knows, it has been a tough economic environment; however Jeff has been very successful in marshaling Corum's resources, finding the right buyers and crafting the right deals so that his clients have been able to sell their companies. Not coincidently, the majority of the transactions Jeff has closed have been energy related. It's an active sector."
Jeff joined Corum Group in 2007 after a successful career as a technology executive with both private and public software companies. During his 25 year career, he has helped technology companies overcome the challenges of start-up, capitalization, turn around, high growth and global expansion. He is active in the entrepreneurial community and sits on advisory boards in the for-profit and non-profit sectors.
About Corum Group - Headquartered in Seattle and Zurich, with offices around the US and in seven other countries, for over 25 years Corum Group has set the standard for success. Corum has completed over US $6 billion in M&A transactions spanning 6 continents. Corum also educates the industry with special conferences such as Selling Up Selling Out, and is the publisher of the most widely distributed software M&A research.
Corum's M&A advisors are highly experienced former technology CEOs, who are supported by a staff comprising the industry's leading researchers, writers and valuators. The company has spent more than $20 million to build the world's largest and most detailed buyer database. This base of knowledge, combined with Corum's industry expertise and experience, consistently ensures unequaled success in the firm's client engagements. See http://www.corumgroup.com
# # #