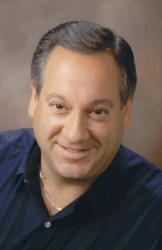 Technology Industry Analyst Jeff Kagan is available to speak with reporters, or may be quoted through this release.
Atlanta, GA (PRWEB) April 15, 2013
Today Dish Networks is making an offer to acquire Sprint Nextel.
Technology Industry Analyst Jeff Kagan offers comment on this story.
"The reason is much bigger than the wireless industry we know today. The reason is so these companies can play a major role in tomorrow's wireless industry, which is larger and more successful than anyone realizes today. Wireless is an industry in the middle of a transformation. It started about five years ago with Apple iPhone, Google Android and the entire smart phone space. Today is is much larger and much different. What will it look like in the next five to ten years? That is the golden ticket that everyone and every other company wants to grab," says Industry analyst Jeff Kagan.
"I think both DISH Network and Softbank want something from Sprint Nextel that we are not really thinking about or talking about today. They want to place a bet on the future. They want to become one of the key players going forward. Not just of the wireless business selling handsets to consumers, but in all the innovation that represents, and in helping other industries wirelessly transform themselves, one at a time. This is the huge future for the wireless industry," according to wireless analyst Kagan.
"The wireless industry used to be about making a phone call or letting consumers stay in touch with their email or text messages. However going forward it's much bigger than that. The wireless phone will transform our lives and also every other industry. Today we don't leave the house without grabbing our wireless phone, car keys and wallet. Tomorrow, we'll just have to remember our wireless phone," says Principal analyst Kagan.
The wireless phone will do everything. It will start our car with a wireless chip that today is in an FOB in the drivers pocket. Users will simply press a button on the dash to start the car. It will be how users pay for things. Just like walking into a Starbucks and swiping the smartphone to pay for a Latte, customers will be able to swipe their phone as a credit card. Everything can be stored like pictures, drivers license, medical history, banking information and so on.
Wireless will also transform every other industry, which is another huge opportunity. Watch the new television commercials from AT&T and Verizon for an idea. They don't promote using smart phones. Instead they promote how they help other industries deliver advanced and innovative services. And this is just the beginning.
This is just part of what the wireless industry will grow into over the next several years. And this is the future that companies like DISH Network and Softbank have in their sights when trying to acquire Sprint Nextel. We are just in the beginning of this new wireless revolution.
What will the wireless marketplace look like in another five to ten years? Which companies will be leading the charge on the network side, the handset side and the app side of the wireless business?
That is the reason both DISH and Softbank want to acquire Sprint Nextel. And in fact there are other companies as well.
About Jeff Kagan
Jeff Kagan is an Industry Analyst who is regularly quoted by the media over 25 years.
He offers comment on wireless, telecom and tech news stories to reporters and journalists.
He is also known as a Tech Analyst, Wireless Analyst, Telecom Analyst and Principal Analyst depending on the focus of the story.
He follows wireless, telecom, Internet, cable television and IPTV. He also follows the wider and more general consumer electronics and technology space.
Visit his website: at jeffKAGAN.com to learn more and for disclosures.
Reporters: Jeff Kagan sends comments by email to reporters and the media. If you would like to be added to this email list please send request by email.
Clients: Call or email Jeff Kagan to discuss becoming a client. Kagan has worked with many companies over 25 years as consulting clients.
Contact: Jeff Kagan by email at jeff(at)jeffKAGAN(dot)com or by phone at 770-579-5810.
Kagan is an analyst, consultant, columnist and speaker.
Twitter: @jeffkagan