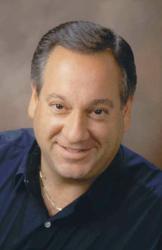 Technology Industry Analyst Jeff Kagan is available to speak with reporters, or may be quoted through this release.
Atlanta, GA (PRWEB) May 14, 2013
Aereo is a young, private company and new competitor in the television universe. They compete with cable television, traditional television over antenna, Internet TV or IPTV and the entire space. Here is an interview on Aereo on CNBC from May 10, 2013.
Principal analyst Jeff Kagan comments on this Aereo story.
"The television industry in the United States is broken and the timing for a new competitor is very good. Aereo wants to challenge the current television model. They want to give customers another choice, so they can pay less for television," says industry analyst Jeff Kagan.
Aereo is a cloud based, antenna and DVR technology that let's customers watch live or recorded television in HD, on many different devices that are connected to the Internet including smartphones, smart TV's, tablets and computers.
Chet Kanojia is the founder and CEO of Aereo, which is a private company, and is backed by key investors like Barry Diller. Competotors are cable television companies like Comcast, Time Warner, Cox, as well as IPTV from telephone comapneis like AT&T uVerse and Verizon FiOS.
"There are quite a few start-ups that all want to be successful and change the world. Why are we paying such close attention to Aereo? Part of the reason is the idea behind the company. They want to challenge the status quo in television and let users get innovation and reduce costs. Another reason is that people like investor Barry Diller are part of the mix," says Kagan.
Aereo has developed their system in New York City. Now they are on the road to expansion. Boston is the next city. Then Atlanta which is Jeff Kagan's hometown.
"The marketplace is fertile right now for a new solution like Aereo presents. Prices rise year after year. Every ten years the price of cable television doubles. Senator John McCain just introduced a bill to let users choose the channels they want a la carte which will help them save money. New competition in the television space is taking hold. So if Aereo is going to be successful, now is the best time in decades. We'll have to keep our eyes on them and see what happens," says analyst Jeff Kagan.
About Jeff Kagan
Jeff Kagan is a Technology Industry Analyst who is regularly quoted by the media over 25 years. He offers comment on wireless, telecom and tech news stories to reporters and journalists.
He is also known as a Tech Analyst, Wireless Analyst, Telecom Analyst and Principal Analyst depending on the focus of the story.
He follows wireless, telecom, Internet, cable television and IPTV. He also follows the wide consumer electronics and technology space.
Reporters: Jeff Kagan sends comments by email to reporters and the media. If you would like to be added to this email list please send request by email.
Clients: Call or email Jeff Kagan to discuss becoming a client. Kagan has worked with many companies over 25 years as consulting clients.
Contact: Jeff Kagan by email at jeff(at)jeffKAGAN(dot)com or by phone at 770-579-5810.
Visit his website: at http://www.jeffKAGAN.com to learn more and for disclosures.
Kagan is an analyst, consultant, columnist and speaker.
Twitter: @jeffkagan