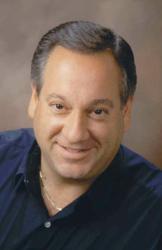 Technology Industry Analyst Jeff Kagan is available to speak with reporters, or may be quoted through this release.
Atlanta, GA (PRWEB) May 10, 2013
Thursday May 9, 2013, the LA Times covered Senator John McCain's (R-Ariz.) idea to introduce the Television Consumer Freedom Act of 2013 which would let customers choose the channels they want to watch and reduce costs.
Principal analyst Jeff Kagan comments on this story.
"I have been writing about and talking about this growing problem for many years. The price we pay for cable television keeps rising, year after year. In fact the cost roughly doubles every ten years. So we are paying about twice as much today as we paid ten years ago. This may play well for the cable television companies and their investors, but not for the consumers who are forced to pay this rising cost," says analyst Jeff Kagan.
"Over the last several years I have been warning the cable television industry to pay attention to this growing problem and do something about it, or the government would step in. Unfortunately for the cable television industry that is exactly what is starting to happen now," says Jeff Kagan.
"I never prefer governmental involvement because it always goes too far, however it is better than no solution at all. I hope this is a wake up call to the cable television industry that they must step up to the plate and do something. Either that or the government will take control and that is the last thing you want," says Kagan.
The idea of a la carte pricing has been discussed several times over the years. Cable television companies like Comcast or Xfinity, Time Warner Cable, Cox Cable and many others are all part of this story. However this also involves the entire pay TV industry from all providers of service to all networks.
As outlined in this story, the a la Carte idea is simple. Currently prices keep rising, year after year. Customers have a limited number of choices regarding which package of service they want to choose. Even then, packages are bundled so customers must choose multiple packages to get the few channels they actually watch.
"The average customer pays a hefty sum and gets hundreds of channels, however they may only watch 5 to 15 channels. So customers are overpaying. Giving customers a la Carte pricing let's them choose the channels they want and pay for only those. That would reduce customer costs. Who knows, that may also reverse the decline in the customer count of the average cable television company," says Kagan.
"Pricing has become outrageously high. Pricing must be fair. If not companies typically go out of business. However they don't in cable television because the customer doesn't have choice. There is typically only one cable television choice for every customer. So customers stuck with it to get television. If this type of relationship is what we have to deal with, then the company must be fair in pricing and services," says Kagan.
"A pat on the back to Senator John McCain for taking such a bold step. This McCain proposed bill should be a very loud wake up call to the industry. It's time to make some changes or else the government will step in and that is the last thing you would want. Let's hope the industry does something that works for both their customers and their investors," says Kagan.
About Jeff Kagan
Jeff Kagan is a Technology Industry Analyst who is regularly quoted by the media over 25 years. He offers comment on wireless, telecom and tech news stories to reporters and journalists.
He is also known as a Tech Analyst, Wireless Analyst, Telecom Analyst and Principal Analyst depending on the focus of the story.
He follows wireless, telecom, Internet, cable television and IPTV. He also follows the wide consumer electronics and technology space.
Reporters: Jeff Kagan sends comments by email to reporters and the media. If you would like to be added to this email list please send request by email.
Clients: Call or email Jeff Kagan to discuss becoming a client. Kagan has worked with many companies over 25 years as consulting clients.
Contact: Jeff Kagan by email at jeff(at)jeffKAGAN(dot)com or by phone at 770-579-5810.
Visit his website: at http://www.jeffKAGAN.com to learn more and for disclosures.
Kagan is an analyst, consultant, columnist and speaker.
Twitter: @jeffkagan