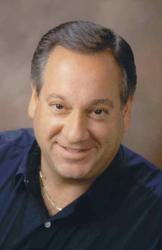 Technology Industry Analyst Jeff Kagan is available to speak with reporters, or may be quoted through this release.
Atlanta, GA (PRWEB) May 09, 2013
AT&T put out this press release on 5/9/13 announcing their new, wholly owned subsidiary. Aio Wireless is being launched today.
Wireless analyst Jeff Kagan offers comment.
"This is not a transformation of the wireless space. Rather this is a new slice to the wireless pie giving customers more choice. The wireless world suddenly has another competitor. If handled correctly, Aio Wireless could grow into a well-known brand name in the pre-paid market. Aio Wireless has the marketing know-how of AT&T behind them. Aio Wireless is a prepaid service designed to serve this young and rapidly growing market segment," according to Principal analyst Jeff Kagan.
Pre-paid is a rapidly growing market segment. However the post-paid brand names have not really cracked open this new opportunity. Aio Wireless will be available from its own stores and web site. The handsets are very powerful smartphones at a very attractive price.
"This is just what so many customers today are looking for. Many pre-paid customers today buy from lesser-known, brand names. There is an opportunity here if Aio Wireless can hit the target. Will Aio Wireless crack open this new opportunity? We'll have to wait and see, but that is obviously their plan. These are many of the same people that created the Cingular success story. Cingular rapidly grew into the most successful brand name in wireless. Can they make lightning strike twice?" asks Jeff Kagan.
"The wireless industry reinvents itself every few years. The last major transformation was the smartphone revolution starting about six years ago. Now it looks like the pre-paid market is the next focus of growth," says Kagan.
"Having the AT&T brand name behind Aio Wireless will provide a level of comfort and trust to customers. Having a different company name and face gives a new opportunity for growth. Customers typically really like the idea of pre-paid wireless, but that segment just has not grown as quickly under the post-paid brands. Could this new brand be the magic key? We'll see," says Kagan.
About Jeff Kagan
Jeff Kagan is a Technology Industry Analyst who is regularly quoted by the media over 25 years. He offers comment on wireless, telecom and tech news stories to reporters and journalists.
He is also known as a Tech Analyst, Wireless Analyst, Telecom Analyst and Principal Analyst depending on the focus of the story.
He follows wireless, telecom, Internet, cable television and IPTV. He also follows the wide consumer electronics and technology space.
Reporters: Jeff Kagan sends comments by email to reporters and the media. If you would like to be added to this email list please send request by email.
Clients: Call or email Jeff Kagan to discuss becoming a client. Kagan has worked with many companies over 25 years as consulting clients.
Contact: Jeff Kagan by email at jeff(at)jeffKAGAN(dot)com or by phone at 770-579-5810.
Visit his website: at http://www.jeffKAGAN.com to learn more and for disclosures.
Kagan is an analyst, consultant, columnist and speaker.
Twitter: @jeffkagan