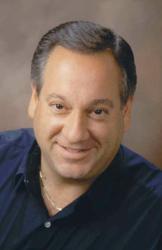 Technology industry analyst Jeff Kagan is available to speak with reporters, or may be quoted through this release.
Atlanta, GA (PRWEB) April 26, 2013
Today AT&T launched their Digital Life service. This is a home automation and security service, which uses the AT&T Mobility wireless network.
Principal analyst Jeff Kagan offers comment on this new service.
"AT&T Mobility is entering the home automation and security business nationwide, with Digital Life. AT&T Digital Life is an innovative service which wants to manage the entire home automation and security process. It offers security and alarm features, lets you manage heating and air, and so many other features easily from your home or from your smart phone app," says wireless analyst Jeff Kagan.
"This is the kind of new an innovative service we can expect from the wireless industry going forward. This is an exciting opportunity for AT&T, and a competitive threat to the traditional home security and automation business. I think we can expect to see much more innovation in this space thanks to this move from AT&T. This service connects every part of a consumer's home to the AT&T Mobility wireless network. Home automation and security is the next generation of services we will see AT&T offer across the country," says Kagan.
This service is easily controlled by users who can customize the system the way they want. This includes security cameras and sensors, professionally monitored and managed by AT&T.
"Customers watch what's happening inside and outside their home from wherever they are. They can keep track of the kids and the pets, which is an area many parents say they want today. The system can be programmed to turn lights on and off, or you can flip the switch from your mobile app at any time," according to Kagan.
This home automation can be accessed using a wireless smart phone or tablet app. Like their wireless service, this will be available throughout the United States, not just in the AT&T wire line region. It gives users incredible reach into their home to control so much, wirelessly, from wherever they are.
Today AT&T is making this Digital Life package available in 15 markets and plan on 50 by the end of the year.
See http://www.att.com/digitallife for more information on this innovative new service.
About Jeff Kagan
Jeff Kagan is an industry analyst who is regularly quoted by the media over 25 years.
He offers comment on wireless, telecom and tech news stories to reporters and journalists.
He is also known as a tech analyst, wireless analyst, telecom analyst and principal analyst depending on the focus of the story.
He follows wireless, telecom, Internet, cable television and IPTV. He also follows the wider and more general consumer electronics and technology space.
Visit his website at jeffKAGAN.com to learn more and for disclosures.
Reporters: Jeff Kagan sends comments by email to reporters and the media. If you would like to be added to this email list, please send request by email.
Clients: Call or email Jeff Kagan to discuss becoming a client. Kagan has worked with many companies over 25 years as consulting clients.
Contact: Jeff Kagan by email at jeff(at)jeffKAGAN(dot)com or by phone at 770-579-5810.
Kagan is an analyst, consultant, columnist and speaker.
Twitter: @jeffkagan