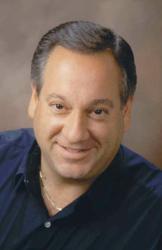 New AT&T Foundry speeds up innovation.
Atlanta, GA (PRWEB) June 25, 2013
AT&T made an announcement according to their press release today June 25, 2013. They are launching two more AT&T Foundry's designed to speed up innovation in Digital Life, connected car, connected devices, home entertainment and machine-to-machine technologies.
Principal analyst Jeff Kagan offers comment on this story.
"Innovation is one of the most important parts of AT&T's world. So they are expanding their ability to innovate quickly by increasing the number of places called the AT&T Foundry. This is where innovative ideas from the outside world get into AT&T and start the process of becoming great new apps and other unique technologies. These are what give AT&T their edge in the competitive marketplace." Says wireless analyst Jeff Kagan.
AT&T's Fast-Fail process has really streamlined the entire process. It starts with the Fast-Pitch where people with innovative ideas get to spend fifteen minutes with AT&T senior executives. This day long process typically uncovers many raw and innovative ideas.
"The process of new ideas becoming real products and apps has really sped up over the last few years. Companies like AT&T were always overwhelmed with so many great ideas. That's what the AT&T Foundry is all about. The AT&T Foundry is about speeding up the process from new idea to real product or app." Says Kagan.
Today, the innovation process from idea to reality normally takes just a few months. It used to take much longer for all competitors and still does for too many.
Today's announcement means there are five AT&T Foundries. Today AT&T announced the Atlanta AT&T Foundry and another in the Dallas-Fort Worth-Plano Texas area. There is also one in Palo Alto California and one in Israel for a total of five today. The Atlanta center is partnered with Cisco and Georgia Tech.
"The place for AT&T innovation has a name, it's called the Foundry." Says Jeff Kagan.
About Jeff Kagan
Jeff Kagan is a Technology Industry Analyst and consultant who is regularly quoted by the media over 25 years. He offers comment on wireless, telecom and tech news stories to reporters and journalists.
He is also known as a Tech Analyst, Wireless Analyst, Telecom Analyst and Principal Analyst depending on the focus of the story.
He follows wireless, telecom, Internet, cable television and IPTV. He also follows the wide consumer electronics and technology space.
Reporters: Jeff Kagan sends comments by email to reporters and the media. If you would like to be added to this email list please send request by email.
Clients: Call or email Jeff Kagan to discuss becoming a client. Kagan has worked with many companies over 25 years as consulting clients.
Contact: Jeff Kagan by email at jeff(at)jeffKAGAN(dot)com or by phone at 770-579-5810.
Visit his website: at jeffKAGAN.com to learn more and for disclosures.
Kagan is an analyst, consultant, columnist and speaker.
Twitter: @jeffkagan