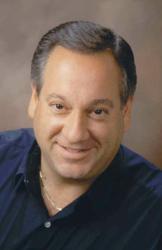 Technology Industry Analyst Jeff Kagan is available to speak with reporters, or may be quoted through this release.
Atlanta, GA (PRWEB) May 25, 2013
Both PC World and their TechHive news site conducted a study, and on May 22, 2013 both said AT&T Mobility 4G LTE was named the fastest Internet service among the top four wireless carriers, AT&T Mobility, Verizon Wireless, Sprint Nextel and T-Mobile.
Wireless analyst Jeff Kagan offers congratulations to AT&T and provides comment on this study.
"This study was quite revealing and quite impressive. I think it will take many by surprise because of all the advertising from all the competitors, which confuses the market. It said AT&T Mobility offers the fastest 4G LTE network and the fastest 3G / 4G network for dual mode smartphones and tablets. Period." Says Principal analyst Jeff Kagan.
In the study, PC World considers HSPA+ to be 3G. However both AT&T and the ITU (International Telecommunication Union) believe HSPA+ to be 4G. That is why the term 3G is used in the study results.
"It appears that both Sprint and T-Mobile did not do as well. They are just in the beginning of their high-speed buildout. They are heading in the same direction, and they will get there, but they are not there yet. Today the leaders are AT&T Mobility and Verizon Wireless, and according to PC World and TechHive, the edge goes to AT&T." Says analyst Jeff Kagan.
"Consumer demand for wireless data is increasing. It's important for carriers to keep up with that demand. It's important to understand that speed is not the same everywhere. Increasing network speeds is a process that takes time, area by area. We moved from 1G to 2G, 3G and now to 4G. After this we'll continue to 5G and 6G and so on. Speed is a journey, not a destination. But it's good to have an independent study now and then to set the record straight." Says Jeff Kagan.
"So if speed of the wireless Internet connection is important to you, this is an important study. Congratulations to AT&T Mobility." Says Jeff Kagan.
About Jeff Kagan
Jeff Kagan is a Technology Industry Analyst who is regularly quoted by the media over 25 years. He offers comment on wireless, telecom and tech news stories to reporters and journalists.
He is also known as a Tech Analyst, Wireless Analyst, Telecom Analyst and Principal Analyst depending on the focus of the story.
He follows wireless, telecom, Internet, cable television and IPTV. He also follows the wide consumer electronics and technology space.
Reporters: Jeff Kagan sends comments by email to reporters and the media. If you would like to be added to this email list please send request by email.
Clients: Call or email Jeff Kagan to discuss becoming a client. Kagan has worked with many companies over 25 years as consulting clients.
Contact: Jeff Kagan by email at jeff(at)jeffKAGAN(dot)com or by phone at 770-579-5810.
Visit his website: at jeffKAGAN.com to learn more and for disclosures.
Kagan is an analyst, consultant, columnist and speaker.
Twitter: @jeffkagan