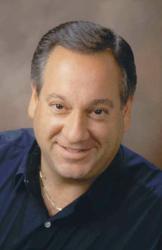 Technology Industry Analyst Jeff Kagan is available to speak with reporters, or may be quoted through this release.
Atlanta, GA (PRWEB) April 24, 2013
Principal analyst Jeff Kagan was quoted in this news E-CommerceTimes.com story titled, Q1 Wireless Gains Can't Help AT&T Chase Down Verizon. Kagan offers additional comments.
"Let me help clear up some confusion based on my observations. It's all about innovation and a maturing marketplace. I have been asked why AT&T and Verizon have different earnings when the two companies on a similar track. If you pull the camera back and look at the maturing and changing industry things look much clearer. I see growth in wireless changing, but continuing. That goes for AT&T as well as Verizon, Sprint and others," says wireless analyst Jeff Kagan.
"AT&T and Verizon are actually on the same general track, but they are not on the track at the same time. AT&T moved into the smartphone market very early. This gave them strong growth years ago before competitors jumped into the same space. There were years when a visit to an AT&T store was much different than a visit to a Verizon or Sprint store. AT&T was loaded with smartphones while Verizon and Sprint were still mostly plain handsets. Then AT&T got the Apple iPhone and they took off like a bullet ahead of competitors," says telecom analyst Jeff Kagan.
"This is the part that many are not thinking about when comparing AT&T and Verizon. Having an early start in this smartphone market means more of their customer base would be smartphone users, earlier. And that was the case. Simply compare AT&T smartphone customers with Verizon or Sprint. The AT&T percentage is much further ahead," says Kagan.
That means AT&T would reach smartphone saturation ahead of Verizon and Sprint. That is what is happening. Kagan sees no general weakness from AT&T or strength from Verizon. They are on the same growth track, it's just that AT&T's growth track started years ahead of Verizon.
Kagan says, "Going forward, I see growth in the wireless industry coming from two different areas. One is more traditional. That means getting existing users to do more with their smartphones and therefore spend more. Two is helping other industries transform to the wireless model. This is already starting to happen in some industries like automotive, health care and retail as an example."
Automotive gives drivers the ability to access the Internet from their dashboard or let riders surf the web as well as get information like weather, traffic directions and so on.
Also, the vehicle stays in touch with the manufacturer, and recommends service when it is time. And, this is going further and faster all the time.
Health care lets users track their vitals, like their diabetes numbers or blood pressure and have them instantly transmitted to the doctor's office. Better care and fewer actual doctor visits.
Retail recognizes users when they walk into the store, greets them, then sends personalized coupons depending where they are in the store and based on past purchases.
Plus every other industry will also move toward this wireless model as well. The potential for the wireless industry here is enormous. That means carriers like AT&T and Verizon, and handset makers.
So, growth in wireless will change, but will continue. That goes for AT&T as well as Verizon, Sprint and other carriers.
About Jeff Kagan
Jeff Kagan is an Industry Analyst who is regularly quoted by the media over 25 years.
He offers comment on wireless, telecom and tech news stories to reporters and journalists.
He is also known as a Tech Analyst, Wireless Analyst, Telecom Analyst and Principal Analyst depending on the focus of the story.
He follows wireless, telecom, Internet, cable television and IPTV. He also follows the wider and more general consumer electronics and technology space.
Visit his website: at jeffKAGAN.com to learn more and for disclosures.
Reporters: Jeff Kagan sends comments by email to reporters and the media. If you would like to be added to this email list please send request by email.
Clients: Call or email Jeff Kagan to discuss becoming a client. Kagan has worked with many companies over 25 years as consulting clients.
Contact: Jeff Kagan by email at jeff(at)jeffKAGAN(dot)com or by phone at 770-579-5810.
Kagan is an analyst, consultant, columnist and speaker.
Twitter: @jeffkagan