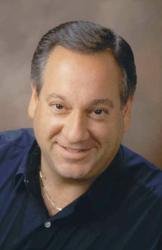 Thomas Edison said; "I have not failed. I have just found ten thousand ways that won't work".
Atlanta, GA (PRWEB) June 29, 2013
According to the LA Times on June 28, Blackberry shares plummet on unexpected loss.
Principal analyst Jeff Kagan offers comment.
Thomas Edison said when working to invent the light bulb; I have not failed, I have just found ten thousand ways that won't work.
"I can't imagine anyone is happy with Blackberry performance except maybe Blackberry competitors. Can Blackberry turn things around with their new Q10, the keyboard device that just launched? Hopefully yes, but to tell you the truth hopes are dimmed by this first quarter performance," says Wireless analyst Jeff Kagan.
"Users have been waiting a very long time for updated technology from Blackberry. Apparently the wait is not over. Blackberry is working to reinvent itself and they simply have not found the magic formula yet. If they can crack the code, they will begin to recover. They have not done so yet, and they are asking for more time. While everyone is frustrated, I think we should give Blackberry more time," says Kagan.
Blackberry is a different company with different marketing challenges in every country they do business. They will do better in some counties and worse in others. In the US marketplace, Blackberry face Apple, Google and Samsung. No competitor is growing against them yet. So Blackberry is not alone.
"Should the marketplace give Blackberry even more time? I have criticized them for missing the mark many times over the last few years. During the last year they took too long getting the next handsets and operating system to market. They should have launched their comeback with the Q10 since it had a keyboard rather than the Z10 without one. They also mistakenly dropped some key features like MemoPad and the trackball. They made plenty of mistakes that must be corrected. However they are not the only ones. So do other companies including Apple, Google and Samsung. If Blackberry will listen to customers then they have a chance to grow once again," says Kagan.
The problem is this new Blackberry is ignoring existing customers. The new Blackberry is so different it is mainly only attractive to users who want a total revamp. It does not keep the long time Blackberry users happy.
"In fact by changing the design of the operating system and the hardware so dramatically, existing customers find little that they recognize. That is a key problem. Blackberry must keep both kinds of customers happy, and to date they have not," says Kagan.
There are two kinds of Blackberry customers. One is the user would want's a completely new design. That is the Q10 and Z10. The other is the user who want's to keep the familiarity of their existing Blackberry, with all the features they currently love, and add new features and functionality. "That's the missing link. There is nothing for them," says Kagan.
"Blackberry should make two different devices. A device to satisfy each group. To date it has only made devices that satisfy one of these groups. And that is a big mistake. Can it be corrected and can Blackberry win again? Yes of course. Will they is the question, and I don't have an answer for that one yet. Hopefully this first earnings report which was a punch in the gut to Blackberry will wake them up. What happens next is key and time is something they don't have a lot of," says Kagan.
"We all got wrapped up in the hope that Blackberry would come roaring back. After seeing the quarterly results, they are not. Can they recapture the growth wave is the question? All they had to do was provide an inkling of proof they are heading in the right direction. Nothing yet. However, I urge everyone to calm down and give Blackberry the time it needs. It is taking too long, but if they can pull the rabbit out of the hat the entire marketplace will be happier. Turnarounds take time. Let's give Blackberrry a little more time," says Kagan.
About Jeff Kagan
Jeff Kagan is a Technology Industry Analyst and consultant who is regularly quoted by the media over 25 years. He offers comment on wireless, telecom and tech news stories to reporters and journalists.
He is also known as a Tech Analyst, Wireless Analyst, Telecom Analyst and Principal Analyst depending on the focus of the story.
He follows wireless, telecom, Internet, cable television and IPTV. He also follows the wide consumer electronics and technology space.
Reporters: Jeff Kagan sends comments by email to reporters and the media. If you would like to be added to this email list please send request by email.
Clients: Call or email Jeff Kagan to discuss becoming a client. Kagan has worked with many companies over 25 years as consulting clients.
Contact: Jeff Kagan by email at jeff(at)jeffKAGAN(dot)com or by phone at 770-579-5810.
Visit his website: at jeffKAGAN.com to learn more and for disclosures.
Kagan is an analyst, consultant, columnist and speaker.
Twitter: @jeffkagan