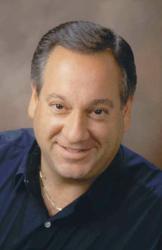 Technology Industry Analyst Jeff Kagan is available to speak with reporters, or may be quoted through this release.
Atlanta, GA (PRWEB) June 05, 2013
RIM Blackberry 10 is the new version of the operating system that was introduced several months ago. The Blackberry Z10 was the first new Blackberry device introduced several months ago. It had no keypad. Today, the Blackberry Q10 is the second device being introduced in the US marketplace according to CNET. Q10 does have an actual keypad.
Wireless analyst Jeff Kagan offers comment on this story.
"We all want Blackberry to be successful. The last few months have shown promise, but according to news stories the original Blackberry Z10 did not sell as well as we all hoped. Perhaps it was the lack of an actual keypad. If that's the case, then things should start to improve pretty quickly at Blackberry. Today Blackberry starts selling their new Q10 in the US and this device has an actual keyboard. And Blackberry users love their keyboard," says Principal analyst Jeff Kagan.
Jeff Kagan has written several columns and press releases on Blackberry struggles over the last several years, their rebuilding, and their initial launch of the new BB10. He wrote about things they are doing right and things they are doing wrong. He has received many messages from Blackberry users. Some agree while others who simply still love their Blackberry really take him to task.
"That means Blackberry still has a smaller, but still solid user base to grow from. The question is simple… can Blackberry re-build to their former greatness? They can if they continue to offer all the same features users loved, plus new ones. They will miss if they ignore what current customers love and still need," according to Kagan.
"Don't expect this new Blackberry Q10 to be any better or worse or different than the Z10. The only difference is the keyboard. So what will Blackberry do differently going forward with marketing, advertising and public relations? We'll have to watch and see if the carriers like AT&T Mobility, Verizon Wireless, and Sprint Nextel give the new Blackberry any more promotion activity. That will be telling. Believe it or not, many still prefer the older Blackberry operating system," says Kagan.
About Jeff Kagan
Jeff Kagan is a Technology Industry Analyst and consultant who is regularly quoted by the media over 25 years. He offers comment on wireless, telecom and tech news stories to reporters and journalists.
He is also known as a Tech Analyst, Wireless Analyst, Telecom Analyst and Principal Analyst depending on the focus of the story.
He follows wireless, telecom, Internet, cable television and IPTV. He also follows the wide consumer electronics and technology space.
Reporters: Jeff Kagan sends comments by email to reporters and the media. If you would like to be added to this email list please send request by email.
Clients: Call or email Jeff Kagan to discuss becoming a client. Kagan has worked with many companies over 25 years as consulting clients.
Contact: Jeff Kagan by email at jeff(at)jeffKAGAN(dot)com or by phone at 770-579-5810.
Visit his website: at http://www.jeffKAGAN.com to learn more and for disclosures.
Kagan is an analyst, consultant, columnist and speaker.
Twitter: @jeffkagan