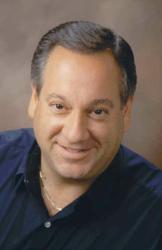 Technology Industry Analyst Jeff Kagan is available to speak with reporters, or may be quoted through this release.
Atlanta, GA (PRWEB) April 30, 2013
Blackberry CEO Thorsten Heins gave an interview to Bloomberg questioning the future of tablet computers.
Principal analyst Jeff Kagan comments on this.
Bloomberg says CEO Thorsten Heins sees a limited future for tablet computers, which may be an indication he may shelve plans to build a follow-up to the Blackberry PlayBook tablet.
"Heins is right and wrong on tablet growth. It will continue to grow, but growth will look much different in the next few years," says Wireless analyst Jeff Kagan.
"The wireless marketplace will split into two parts. Part one is people buying separate devices and using them separately. This is the way we always used wireless. Part two is people buying multiple devices like smartphones, tablets and laptops, and storing the information in the cloud, and accessing it from all the devices," says Kagan.
"The rapid rise of the tablet sector has many wondering what's next. I see the tablet market continuing its rapid growth for a while longer. Then it will slow and remain consistent for a while. Tablets are too useful for too many people so they won't just disappear unless something else comes along to take its place," says Kagan.
"I think what Heins is saying is that Blackberry will compete in one of the two wireless segments. They will compete for users who don't use the cloud to store and share information between devices. That will still be a big market and will keep Blackberry plenty busy for a while. However I don't see the tablet market going away anytime soon," says Kagan.
About Jeff Kagan
Jeff Kagan is an Industry Analyst who is regularly quoted by the media over 25 years.
He offers comment on wireless, telecom and tech news stories to reporters and journalists.
He is also known as a Tech Analyst, Wireless Analyst, Telecom Analyst and Principal Analyst depending on the focus of the story.
He follows wireless, telecom, Internet, cable television and IPTV. He also follows the wider and more general consumer electronics and technology space.
Visit his website at jeffKAGAN.com to learn more and for disclosures.
Reporters: Jeff Kagan sends comments by email to reporters and the media. If you would like to be added to this email list please send request by email.
Clients: Call or email Jeff Kagan to discuss becoming a client. Kagan has worked with many companies over 25 years as consulting clients.
Contact: Jeff Kagan by email at jeff(at)jeffKAGAN(dot)com or by phone at 770-579-5810.
Kagan is an analyst, consultant, columnist and speaker.
Twitter: @jeffkagan