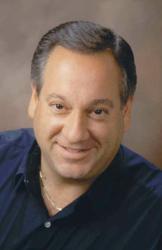 Technology Industry Analyst Jeff Kagan is available to speak with reporters, or may be quoted through this release.
Atlanta, GA (PRWEB) June 14, 2013
CenturyLink, Inc. of Monroe LA published a press release Jun 14 on their acquisition of AppFog, Inc. This will enhance activity and growth in their Savvis Cloud suite. CenturyLink is the third largest local phone company after AT&T and Verizon.
Telecom analyst Jeff Kagan offers comment on this story.
"CenturyLink is buying AppFog, a Platform as a Service (PaaS) provider. AppFog will become part of the Savvis group, part of CenturyLink's data and cloud services. CenturyLink is in the process of growing beyond the traditional local phone company into cloud services. Cloud services will be very important going forward, but we are just in the very early stages now," says Principal analyst Jeff Kagan.
"We have not seen much movement from CenturyLink, but they are heading slowly in the right direction. They are just not moving as quickly as we expected. I think we may be surprised and delighted by CenturyLink growth over the next few years. If they get this cloud business right this could be big." Says Analyst Kagan.
AppFog was founded in 2010 as PHP Fog. It is a small, 13 person company which helps software developers build and manage websites set up in the cloud. AppFog had raised almost $10 million in outside funding. Most recently $8 million in the summer of 2011. AppFog business activity has been slowing recently.
"The cloud is an enormous opportunity for the future, but we are so early in this new game that picking the long-term winners today is very difficult, if not impossible. That doesn't mean companies can just sit this dance out. They must be in the game to have a chance to learn and to win." Says Kagan.
About Jeff Kagan
Jeff Kagan is a Technology Industry Analyst and consultant who is regularly quoted by the media over 25 years. He offers comment on wireless, telecom and tech news stories to reporters and journalists.
He is also known as a Tech Analyst, Wireless Analyst, Telecom Analyst and Principal Analyst depending on the focus of the story.
He follows wireless, telecom, Internet, cable television and IPTV. He also follows the wide consumer electronics and technology space.
Reporters: Jeff Kagan sends comments by email to reporters and the media. If you would like to be added to this email list please send request by email.
Clients: Call or email Jeff Kagan to discuss becoming a client. Kagan has worked with many companies over 25 years as consulting clients.
Contact: Jeff Kagan by email at jeff(at)jeffKAGAN(dot)com or by phone at 770-579-5810.
Visit his website: at jeffKAGAN.com to learn more and for disclosures.
Kagan is an analyst, consultant, columnist and speaker.
Twitter: @jeffkagan