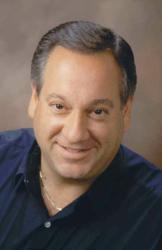 Technology Industry Analyst Jeff Kagan is available to speak with reporters, or may be quoted through this release.
Atlanta, GA (PRWEB) June 13, 2013
According to Ryan Nakashima, reporter with the Associated Press, Comcast the nations largest cable TV provider is rolling out a new TV platform called X2 that does away with the hard drive and saves TV shows online. This was in an AP story on June 11.
Principal analyst Jeff Kagan offers comment.
"Faced with increased competition, Comcast is updating their ability to provide on demand programming. Till now you filled up your DVR with shows you wanted to watch at another time. The shows were stored on a hard drive, in your own DVR, at your own home. Now Comcast is letting users save shows to the cloud. That means you can save the programming you want to watch later, to a cloud account on the web." Says Tech analyst Jeff Kagan.
This Comcast runs on a platform it calls X2, but there is not a service name yet. This was unveiled at the Cable Show and will be available later in the year.
"With new technology and increased competition, cable television companies are facing a future with fewer customers so they need to update and innovate to hang on and build during this transition. Over the years the cable television industry has become much more expensive and complex. Something many customers simply don't want. The industry has a group of customers who want innovation. That is who the industry plays to. However there is also a group of customers who want a simpler and less expensive way to get basic programming. They are being ignored by the cable television providers," says Kagan.
Comcast CEO Brian Roberts said, "The whole look and feel is meant to be easy, personal, smart, fast and fun, and I think we're just scratching the surface."
"While Roberts is right on target for the group of customers who want innovation, he ignores the other group who just want a more ordinary and less expensive choice," says Kagan.
"Customer retention is very important for the cable TV industry. They never had to worry about this before. However with more choices today they have to worry. They have not yet cracked the code to hang on to existing, basic customers. This X2 will play a role, but only addresses one slice of the customer pie. What is Comcast doing about the other slices? They are ignoring them. That will make the difference whether they are successful going forward or not," says Kagan.
"I really like this X2 product. I think it could be a big success for Comcast, at least from the group of customers who crave innovation. I would hope to see Comcast giving as much attention to all their customers, not just one slice. If they don't, it will only hurt the company long term," says Kagan.
The number of pay television subscribers has remained the same, roughly 100 million homes. However they are spread among many competitors today, not solely cable television.
"Competitors who are winning customers from companies like Comcast, Time Warner Cable, Cox, Cablevision and so on, are satellite providers like DirecTV and DISH, and telephone companies providing IPTV like AT&T uVerse and Verizon FiOS. In addition new competitors like Aereo are popping up all the time and wireless is moving into this space as well." Says Kagan.
About Jeff Kagan
Jeff Kagan is a Technology Industry Analyst and consultant who is regularly quoted by the media over 25 years. He offers comment on wireless, telecom and tech news stories to reporters and journalists.
He is also known as a Tech Analyst, Wireless Analyst, Telecom Analyst and Principal Analyst depending on the focus of the story.
He follows wireless, telecom, Internet, cable television and IPTV. He also follows the wide consumer electronics and technology space.
Reporters: Jeff Kagan sends comments by email to reporters and the media. If you would like to be added to this email list please send request by email.
Clients: Call or email Jeff Kagan to discuss becoming a client. Kagan has worked with many companies over 25 years as consulting clients.
Contact: Jeff Kagan by email at jeff(at)jeffKAGAN(dot)com or by phone at 770-579-5810.
Visit his website: at http://www.jeffKAGAN.com to learn more and for disclosures.
Kagan is an analyst, consultant, columnist and speaker.
Twitter: @jeffkagan