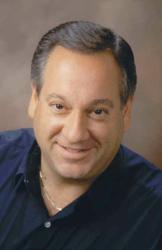 Technology Industry Analyst Jeff Kagan is available to speak with reporters, or may be quoted through this release.
Atlanta, GA (PRWEB) May 26, 2013
C Spire Wireless said in a press release dated May 24, 2013 that they plan to deliver high speed wireless data service in Mississippi, south Alabama and the Florida panhandle with data speeds up to 10 times faster than they are today.
Tech analyst Jeff Kagan offers comment.
C Spire Wireless is expanding it's 4G LTE high speed wireless broadband services to nearly a half million customers, both consumers and business, in Mississippi this year.
They also plan to extend 4G LTE service to 21 cities and 6 counties in south Alabama and along the Florida panhandle by the end of the year according to the press release.
"This is a rapid rollout for C Spire and their customers who want fast 4G LTE speeds for their smartphones, notebooks and tablets." Says Principal analyst Jeff Kagan.
This covers 5,993 square miles, a population of 496,000 and 205 cell sites across Mississippi. This should be completed by November and will provide users with wireless data speeds up to 10 times faster than today.
COO Kevin Hankins says C Spire plans to continue the roll out of its 4G LTE mobile broadband services. He says in many cases this will be the first time consumers will have access to this high-speed technology.
"The reason for that is simple. C Spire is a southeast company who's signal covers more ground in their region than larger national competitors typically do." Says Kagan.
"Wireless is constantly growing and getting faster and better from 1G, to 2G, 3G and now 4G. Next is 5G and 6G and so on." Says Kagan.
About Jeff Kagan
Jeff Kagan is a Technology Industry Analyst who is regularly quoted by the media over 25 years. He offers comment on wireless, telecom and tech news stories to reporters and journalists.
He is also known as a Tech Analyst, Wireless Analyst, Telecom Analyst and Principal Analyst depending on the focus of the story.
He follows wireless, telecom, Internet, cable television and IPTV. He also follows the wide consumer electronics and technology space.
Reporters: Jeff Kagan sends comments by email to reporters and the media. If you would like to be added to this email list please send request by email.
Clients: Call or email Jeff Kagan to discuss becoming a client. Kagan has worked with many companies over 25 years as consulting clients.
Contact: Jeff Kagan by email at jeff@jeffKAGAN.com or by phone at 770-579-5810.
Visit his website: at jeffKAGAN.com to learn more and for disclosures.
Kagan is an analyst, consultant, columnist and speaker.
Twitter: @jeffkagan