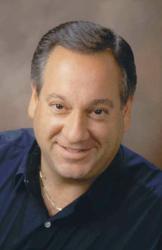 Technology Industry Analyst Jeff Kagan is available to speak with reporters, or may be quoted through this release.
Atlanta, GA (PRWEB) April 29, 2013
Kevin Hankins, COO of C Spire Wireless was interviewed by Alan Turner of the Mississippi Business Journal.
Wireless analyst Jeff Kagan offers comment.
"I learned quite a bit more about C Spire reading this interview, and watching the video clip. C Spire COO Kevin Hankins talked about the new economy and direction the company was heading as it focuses on personalized services with Percs. How because of personalized service C Spire knows a lot about its customers. What they like and don't like. He also talks about how this sharing improves customer's interactions and strengthens relationships," says Principal analyst Jeff Kagan.
In the article, Hankins talks about C Spire rewards program, PERC, which he says is a first in the industry. He talks about how this program is not typical. How most are tied to what customers spend. C Spire PERC's program is based on customer engagememt. C Spire currently has around 20 ways for customers to engage with the brand and earn points.
Hankins says the C Spire customers are tied in with the company and the brand. Rewards activity generates points. The points can be traded in for things like discounts, faster services and gift cards to national brands. They also have PERC's with a Purpose. Giving points to charitable causes.
"C Spire is using Percs, its unique loyalty program to get closer with their customers. And it seems to be working. This is an important lesson, which other wireless carriers should pick up on. C Spire Perc's program has turned the traditional loyalty program around and has so far been very successful," says Jeff Kagan.
"Competition keeps changing and so does the industry. It will be interesting to follow C Spire to see if they can keep up this edge. So far they are doing a good job," says Kagan.
C Spire is in the southeast United States, serves more than one million customers, both consumers and business, on a 4G LTE network, and sells Apple iPhone, Google Android, Samsung Galaxy, and many other popular new devices.
Read the article here. http://msbusiness.com/blog/2013/04/19/for-c-spires-kevin-hankins-its-personal/
About Jeff Kagan
Jeff Kagan is an Industry Analyst who is regularly quoted by the media over 25 years.
He offers comment on wireless, telecom and tech news stories to reporters and journalists.
He is also known as a Tech Analyst, Wireless Analyst, Telecom Analyst and Principal Analyst depending on the focus of the story.
He follows wireless, telecom, Internet, cable television and IPTV. He also follows the wider and more general consumer electronics and technology space.
Visit his website: at jeffKAGAN.com to learn more and for disclosures.
Reporters: Jeff Kagan sends comments by email to reporters and the media. If you would like to be added to this email list please send request by email.
Clients: Call or email Jeff Kagan to discuss becoming a client. Kagan has worked with many companies over 25 years as consulting clients.
Contact: Jeff Kagan by email at jeff(at)jeffKAGAN(dot)com or by phone at 770-579-5810.
Kagan is an analyst, consultant, columnist and speaker.
Twitter: @jeffkagan