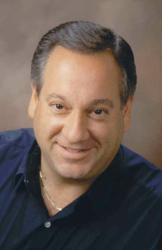 Technology Industry Analyst Jeff Kagan is available to speak with reporters, or may be quoted through this release.
Atlanta, GA (PRWEB) April 28, 2013
Now in its eighth year, the CTIA wireless trade shows awards are given for new technologies and companies. The program is called 2013 CTIA Emerging Technology Awards.
Wireless analyst Jeff Kagan has been asked to judge these emerging technologies.
"I thank CTIA for inviting me to judge this annual competition. As an analyst I have followed the wireless industry, companies and technologies over more than 25 years. Like you I have watched it grow and change, time and time again." Says Principal analyst Jeff Kagan.
"Wireless has grown beyond just a phone for a growing number of users. More than half of US based wireless customers use smartphones. Today it's all about E-Tech and it is changing our lives. And we are just in the beginning of this wireless revolution, which will continue to change our lives, as well as change industry after industry. We see it changing automotive, health care, retail and the innovation is breath taking." Says Kagan.
"It affects everyone whether you are a customer, a worker or an investor. Even if you don't think wireless is part of your life, trust me, it is. Wireless touches every one of us in different ways and that connection is changing and growing stronger, year after year." Says Kagan.
The 2013 CTIA Emerging Technology Awards, which is the E-Tech Awards Program honors the most innovative products in 17 catagories in the areas of enterprise, infrastructure, mobile apps and mobile consumer electronics.
CTIA has received a record number of entries this year. Winners will be announced at CTIA 2013 taking place May 21 through 23, 2013 at the Sands Expo and Convention Center Las Vegas, Nevada.
"The most exciting part of this whole adventure is this. If we see all the innovation that has changed not only the wireless industry, but also other industries and all our lives, then the next question is what is coming next? What can we expect to see in the next few years? Buckle up. It's going to be a heck of a ride!" Says Kagan.
Read the Jeff Kagan column called CTIA's Eye-Opening Competition.
About Jeff Kagan
Jeff Kagan is an Industry Analyst who is regularly quoted by the media over 25 years.
He offers comment on wireless, telecom and tech news stories to reporters and journalists.
He is also known as a Tech Analyst, Wireless Analyst, Telecom Analyst and Principal Analyst depending on the focus of the story.
He follows wireless, telecom, Internet, cable television and IPTV. He also follows the wider and more general consumer electronics and technology space.
Visit his website: at jeffKAGAN.com to learn more and for disclosures.
Reporters: Jeff Kagan sends comments by email to reporters and the media. If you would like to be added to this email list please send request by email.
Clients: Call or email Jeff Kagan to discuss becoming a client. Kagan has worked with many companies over 25 years as consulting clients.
Contact: Jeff Kagan by email at jeff(at)jeffKAGAN(dot)com or by phone at 770-579-5810.
Kagan is an analyst, consultant, columnist and speaker.
Twitter: @jeffkagan