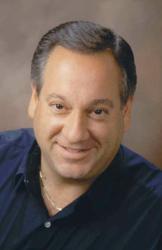 AT&T Mobility won the number one spot this year for 4G LTE Network, however all wireless carriers improved over last year with speed and reliability.
Atlanta, GA (PRWEB) June 17, 2013
AT&T Mobility has been named America's fastest 4G LTE network according to PC Magazine on June 17 for this year's study. The study says wireless customers are benefiting from increasingly fast wireless Internet speeds on all networks.
Tech analyst Jeff Kagan offers comment. Jeff Kagan is available to speak with reporters, or may be quoted through this release.
"Everyone is always interested in which carrier has the fastest wireless Internet connection. There are different studies that are published each year. The PC Magazine study was just published and says all carriers are faster than last year, and that AT&T is the fastest this year," says Technology Industry Analyst Jeff Kagan.
Analyst Kagan recommends taking a closer look at this study. He says it is an in-depth and impressive look at different sections of the United States, and the US in general. It looked at the Northeast, Southeast, North-Central, South-Central, Northwest and Southwest.
It also looks at the speeds of a variety of wireless networks including AT&T Mobility, Verizon Wireless, Sprint Nextel and T-Mobile. PC Magazine drove more than 20,000 miles conducting these tests.
The PC Magazine article is called "Fastest Mobile Networks 2013" and can be found at http://www.pcmag.com/article2/0,2817,2420333,00.asp.
"The good news is whichever network you choose for your smartphones, tablets and laptops, all wireless carriers have improved over the last year. You may have a favorite carrier for one reason or another. However if speed is what you are looking for, it looks like AT&T is tops this year," says Kagan.
About Jeff Kagan
Jeff Kagan is a Technology Industry Analyst and consultant who is regularly quoted by the media over 25 years. He offers comment on wireless, telecom and tech news stories to reporters and journalists.
He is also known as a Tech Analyst, Wireless Analyst, Telecom Analyst and Principal Analyst depending on the focus of the story.
He follows wireless, telecom, Internet, cable television and IPTV. He also follows the wide consumer electronics and technology space.
Reporters: Jeff Kagan sends comments by email to reporters and the media. If you would like to be added to this email list please send request by email.
Clients: Call or email Jeff Kagan to discuss becoming a client. Kagan has worked with many companies over 25 years as consulting clients.
Contact: Jeff Kagan by email at jeff(at)jeffKAGAN(dot)com or by phone at 770-579-5810.
Visit his website: at jeffKAGAN.com to learn more and for disclosures.
Kagan is an analyst, consultant, columnist and speaker.
Twitter: @jeffkagan