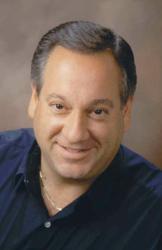 Technology industry analyst Jeff Kagan is available to speak with reporters, or may be quoted through this release.
Atlanta, GA (PRWEB) April 10, 2013
Google has been frustrated with the speed of US Internet service. They want it faster. That's why they decided to enter the Kansas City market last year as a service provider. They wanted to put pressure on existing carriers.
Now Google says they will bring the same high-speed Internet service and television to Austin Texas.
Principal analyst Jeff Kagan offers comment on why Google is jumping into this service provider space?
"Google may be a rapidly growing company, but it still needs the Internet to connect with all its customers. Todays Internet service providers like telephone companies and cable television companies are simply not moving ahead fast enough for Google," says analyst Jeff Kagan.
"The need and the threat are simply not there yet. Carriers like phone companies and cable television companies, which provide most of the high-speed connections in the United States, have been increasing speeds on a regular basis for years. They have stayed ahead of the demand curve while keeping their expenses in check," says Kagan.
However this pace is not fast enough for Google. So Google decided to become a competitive threat hoping that would unleash the speed they want. They offered the first high-speed Internet and television in Kansas City.
However competitors have simply not jumped through Google hoops. So now Google is moving into a second marketplace, in Austin Texas. They are increasing the competitive threat. Will it work this time? Something interesting is happening.
"Does Google want to become a competitor in this service side of the business? I don't think so. I think they are using this as pressure to get carriers to increase speeds. However increasing speeds has a high cost. Carriers generally don't incur this kind of cost until they need it. They do this to control expenses. Google want's carriers to change their business models. Carriers consider this unreasonable," says Jeff Kagan.
"In Austin, both AT&T and Time Warner say they will step up and compete with Google. Now, things are starting to get interesting. That could be good news for customers. More choice is always good for competition by bringing innovation and lower prices," says Kagan.
"So how will all this change competition and the marketplace? That's a good question. I think as Google moves into each city, that's when the competitive threat will trigger the upgrade by existing providers. So the question falls back to Google. Will they become a service provider in city after city, or will they eventually back off?" asks Kagan.
About Jeff Kagan
Jeff Kagan is an Industry Analyst who is regularly quoted by the media for over 25 years.
He offers comment on wireless, telecom and tech news stories to reporters and journalists.
He is also known as a Tech Analyst, Wireless Analyst, Telecom Analyst and Principal Analyst depending on the focus of the story.
He follows wireless, telecom, Internet, cable television and IPTV. He also follows the wider and more general consumer electronics and technology space.
Visit his website at jeffKAGAN.com to learn more and for disclosures.
Reporters: Jeff Kagan sends comments by email to reporters and the media. If you would like to be added to this email, list please send request by email.
Clients: Call or email Jeff Kagan to discuss becoming a client. Kagan has worked with many companies over 25 years as consulting clients.
Contact: Jeff Kagan by email at jeff(at)jeffKAGAN(dot)com or by phone at 770-579-5810.
Kagan is an analyst, consultant, columnist and speaker.
Twitter: @jeffkagan