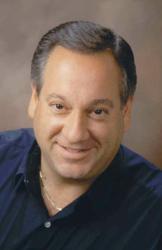 Technology Industry Analyst Jeff Kagan is available to speak with reporters, or may be quoted through this release.
Atlanta, GA (PRWEB) June 11, 2013
Google acquired Waze, the crowd sourced navigation app according to Time magazine.
Principal analyst Jeff Kagan offers comment.
"Google may have a leadership position in the navigation space today, but that means they also have to work twice as hard to keep that position. Leaders change often in the fast paced tech world." Says Wireless analyst Jeff Kagan.
"Waze is a newer and different idea than traditional navigation. Waze will not transform Google navigation on it's own, but it will add another flavor and choice and innovation always keep customers coming back for more." Says Kagan.
"I see at least two reasons why Google would acquire Waze. One is to keep it out of the hands of competitors like Apple, Facebook and Yahoo. Two is Waze offers a unique flavor to the navigation menu. One protects Google from competition and the other let's them grow. This deal makes sense today." Says Kagan.
"Whether this deal pays off for Google, no one yet knows. It will be a while before we know. A year from now we will look at this deal and say it was either a big success or a failure. Not everything Google touches is a big success. We'll just have to wait and see." Says Kagan.
About Jeff Kagan
Jeff Kagan is a Technology Industry Analyst and consultant who is regularly quoted by the media over 25 years. He offers comment on wireless, telecom and tech news stories to reporters and journalists.
He is also known as a Tech Analyst, Wireless Analyst, Telecom Analyst and Principal Analyst depending on the focus of the story.
He follows wireless, telecom, Internet, cable television and IPTV. He also follows the wide consumer electronics and technology space.
Reporters: Jeff Kagan sends comments by email to reporters and the media. If you would like to be added to this email list please send request by email.
Clients: Call or email Jeff Kagan to discuss becoming a client. Kagan has worked with many companies over 25 years as consulting clients.
Contact: Jeff Kagan by email at jeff(at)jeffKAGAN(dot)com or by phone at 770-579-5810.
Visit his website: at jeffKAGAN.com to learn more and for disclosures.
Kagan is an analyst, consultant, columnist and speaker.
Twitter: @jeffkagan