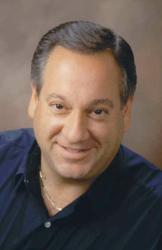 Technology Industry Analyst Jeff Kagan is available to speak with reporters, or may be quoted through this release.
Atlanta, GA (PRWEB) April 19, 2013
HTC One was launched today and is available for sale at AT&T Mobility and Sprint Nextel, and with T-Mobile but only online. Surprisingly, it is not for sale with Verizon Wireless.
AT&T Mobility sent Wireless Analyst Jeff Kagan an HTC One to test drive. He offers comments on this new smartphone below.
"This is one attractive handset. I think the HTC One will turn out to be a red-hot winner this year. HTC One will compete head to head with Apple and Samsung. HTC want's to be a key player and has their eyes on the number three spot. I would say this new handset let's them start with race with quite a bit of power. There are many things that have to happen for the company to succeed long term, but this is a great start," says Principal Analyst Jeff Kagan.
"The HTC One is very impressive, but not perfect. Then again I haven't found one perfect device yet in the market. Every device is strong in some areas and weak in others. So, finding the best device for you is different than the best device for someone else. So, think when you shop. However, this HTC One is quite impressive," says Jeff Kagan.
There was a delay in rolling out this HTC One. They had a tough time getting all the parts and components. However, it looks like they have everything and are rolling the device out now. This means HTC could be positioned for a recovery.
The HTC One is a very attractive design, runs Android Jelly Bean, and Qualcomm processing technology, has a great camera, a powerful quad core processor and a large and very advanced screen. On the other hand, it has a sealed housing, meaning you cannot replace the battery and there is no additional capacity from SD cards.
"HTC One will compete directly with the Apple iPhone and Samsung Galaxy S4. BlinkFeed is new and will be popular with some, not all users. We'll have to keep our eyes on this new tech to see whether it succeeds or not," says Technology analyst Jeff Kagan.
"The HTC One is not perfect, so make sure it works for you. However, I do think this is a top-notch device and was very impressed. Let's hope HTC can keep up the pace," says Jeff Kagan.
About Jeff Kagan
Jeff Kagan is an Industry Analyst who is regularly quoted by the media over 25 years.
He offers comment on wireless, telecom and tech news stories to reporters and journalists.
He is also known as a Tech Analyst, Wireless Analyst, Telecom Analyst and Principal Analyst depending on the focus of the story.
He follows wireless, telecom, Internet, cable television and IPTV. He also follows the wider and more general consumer electronics and technology space.
Visit his website: at jeffKAGAN.com to learn more and for disclosures.
Reporters: Jeff Kagan sends comments by email to reporters and the media. If you would like to be added to this email list, please send request by email.
Clients: Call or email Jeff Kagan to discuss becoming a client. Kagan has worked with many companies over 25 years as consulting clients.
Contact: Jeff Kagan by email at jeff(at)jeffKAGAN(dot)com or by phone at 770-579-5810.
Kagan is an analyst, consultant, columnist and speaker.
Twitter: @jeffkagan