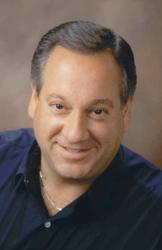 Technology Industry Analyst Jeff Kagan is available to speak with reporters, or may be quoted through this release.
Atlanta, GA (PRWEB) May 20, 2013
A TechRepublic poll about Blackberry winning back customers was written about in the trade news site ZDNet on May 17, 2013.
Wireless analyst Jeff Kagan offers comment on this story.
"This poll verifies what I have been saying for months. Blackberry will start its real recovery with the long awaited Q10, which has an actual keypad. Blackberry users love their keypad," says Technology analyst Jeff Kagan.
"Sure other smartphones like the iPhone or Android don't have keypads either and are rapidly growing. However their customers are not Blackberry users. They are new customers to the smartphone world over the last several years," says Kagan.
"Blackberry users love their keypads. Blackberry has lost so many customers in the last few years. They have tried the iPhone and Android on a variety of phones. They like many of the new features, however they also miss the Blackberry. If they could only get the best of both worlds in one device. While the new Blackberry Q10 is not perfect, and while it still has more catching-up to do, it is good enough to start winning back long time fans." Says Kagan.
This ZDNet story says two-thirds of converts to competitors will be tempted back to Blackberry. The story says the fact that IT and business professionals are even considering Blackberry again is a win for the company.
"I agree. This could be a real second chance for Blackberry. Why they didn't start their recover process with this Q10 device with a the keypad is a mystery. Their customers never really liked their all-screen models. It looks like Blackberry will start their recovery with this device. I expect many more Blackberry 10 devices to be introduced as well," Says Kagan.
"The next big question however is whether this is a long-term recovery and if it is substantial enough to bring the company back to life. I hope so, but we'll just have to wait and see," Says Kagan.
About Jeff Kagan
Jeff Kagan is a Technology Industry Analyst who is regularly quoted by the media over 25 years. He offers comment on wireless, telecom and tech news stories to reporters and journalists.
He is also known as a Tech Analyst, Wireless Analyst, Telecom Analyst and Principal Analyst depending on the focus of the story.
He follows wireless, telecom, Internet, cable television and IPTV. He also follows the wide consumer electronics and technology space.
Reporters: Jeff Kagan sends comments by email to reporters and the media. If you would like to be added to this email list please send request by email.
Clients: Call or email Jeff Kagan to discuss becoming a client. Kagan has worked with many companies over 25 years as consulting clients.
Contact: Jeff Kagan by email at jeff(at)jeffKAGAN(dot)com or by phone at 770-579-5810.
Visit his website at http://www.jeffKAGAN.com to learn more and for disclosures.
Kagan is an analyst, consultant, columnist and speaker.
Twitter: @jeffkagan