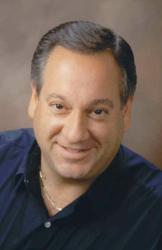 Technology Industry Analyst Jeff Kagan is available to speak with reporters, or may be quoted through this release.
Atlanta, GA (PRWEB) May 27, 2013
China's Lenovo Group Ltd. wants to start selling smartphones in the U.S. market within the next year, says CEO Yang Yuanging according to Dow Jones as carried on the Fox Business news site May 24, 2013.
Tech analyst Jeff Kagan offers comment on this story.
"The company that has been so successful in the personal computer business since it acquired the Thinkpad brand from IBM, wants to make lightning strike twice. The wireless business is a completely different business model than computers, but those two worlds seem to be coming together quickly. It has for Apple. So far Lenovo has been successful with their smartphone launch in China. They want to continue in other markets around the globe as well," says Principal analyst Jeff Kagan.
The PC industry is struggling. Shrinking demand for basic hardware and the change toward tablets is causing weakness in the computer industry. Lenovo is the second largest smartphone vendor in China following Samsung.
"Lenovo has been doing well holding their own as competitors are shrinking rapidly in the computer space. How long will Lenovo be able to do well in the computer space without change is the question? If they can add this smartphone device, and have it work with their computers in unique ways, this could strengthen the demand for Lenovo in coming years. All they really need to do is follow the Apple model at this early stagem," says analyst Kagan.
Whether Lenovo want's to get into the smartphone business because of the smartphone opportunity, or as a way to keep their computer business strong is not clear yet.
"We'll have to keep our eyes open and see. However, Lenovo seems to be hitting on all cylinders right now so I see this move into smartphones as making sense. This is an opportunity that many other similar companies simply don't have," says Kagan.
One big question is how well Lenovo will do in the U.S. smartphone market. They have no brand name in that space. That was not a problem for Apple with the iPhone. The question is will it be a problem for Lenovo?
The smartphone market is evolving into a marketing driven business. This is something that Lenovo says they understand. This industry is becoming a very marketing and fashion-oriented business for many business segments.
"If they can hit this right, this is an enourmous opportunity for Lenovo to not only build the smartphone business, but to solidify the computer business at the same time. And we haven't started talking about the Cloud opportunity yet," says Kagan.
About Jeff Kagan
Jeff Kagan is a Technology Industry Analyst who is regularly quoted by the media over 25 years. He offers comment on wireless, telecom and tech news stories to reporters and journalists.
He is also known as a Tech Analyst, Wireless Analyst, Telecom Analyst and Principal Analyst depending on the focus of the story.
He follows wireless, telecom, Internet, cable television and IPTV. He also follows the wide consumer electronics and technology space.
Reporters: Jeff Kagan sends comments by email to reporters and the media. If you would like to be added to this email list please send request by email.
Clients: Call or email Jeff Kagan to discuss becoming a client. Kagan has worked with many companies over 25 years as consulting clients.
Contact: Jeff Kagan by email at jeff(at)jeffKAGAN(dot)com or by phone at 770-579-5810.
Visit his website: at http://www.jeffKAGAN.com to learn more and for disclosures.
Kagan is an analyst, consultant, columnist and speaker.
Twitter: @jeffkagan