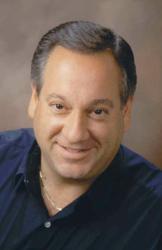 Why are they or other competitors not doing strong handset business?
Atlanta, GA (PRWEB) June 23, 2013
Microsoft and Nokia discussed merging their handset businesses, but talks fell apart according to Reuters on June 20.
Wireless analyst Jeff Kagan offers comment on this story.
It looks like merger talks have stopped, for now. However Jeff Kagan believes this is not the end of merger talks. He says. "Microsoft and Nokia merging makes sense." He believes merger talks will resume at some point.
"Nokia was the number one leader in wireless handsets and many expected them to stay that way. However several years ago we switched from plain handsets to smartphones and that left Nokia behind in the dust. Today leaders are Apple iPhone, Google Android and Samsung Galaxy," says Principal analyst Jeff Kagan.
"The interesting thing is Nokia knew this was coming. Nokia took the number one spot from Motorola in the 1990's when the networks switched from analog to digital. Lately Nokia sensed the world was changing once again, and there was nothing they could do to stop it," says Jeff Kagan.
"Nokia is not the only handset maker struggling today. Every other handset maker is struggling to carve out a spot. Aside from Microsoft and Nokia that also means Blackberry, Motorola, HTC, Huawei, Sony and just about every other handset maker," says Jeff Kagan.
"What does the future of the handset business look like? That's the question everyone is asking. The marketplace wants more choice than just Apple, Google and Samsung. If that is the case, why doesn't the public embrace the new tech regularly rolled out by other handset makers? That's the one billion dollar question," says Jeff Kagan.
"Is it the tech? Is it the marketing and image? Is it the apps? Partially. Some companies like Blackberry and Nokia are rolling out a new operating system with fewer apps up front. Others however are using Google OS and they should have the same advantage," says Jeff Kagan.
"So what's up? Either way let's hope that the competitors can crack the code and start to be successful. We all want more options in a healthy and competitive industry. No I don't want to see Apple, Google and Samsung lose, but I do want to see others start to win. Will it ever happen?" Asks Kagan.
About Jeff Kagan
Jeff Kagan is a Technology Industry Analyst and consultant who is regularly quoted by the media over 25 years. He offers comment on wireless, telecom and tech news stories to reporters and journalists.
He is also known as a Tech Analyst, Wireless Analyst, Telecom Analyst and Principal Analyst depending on the focus of the story.
He follows wireless, telecom, Internet, cable television and IPTV. He also follows the wide consumer electronics and technology space.
Reporters: Jeff Kagan sends comments by email to reporters and the media. If you would like to be added to this email list please send request by email.
Clients: Call or email Jeff Kagan to discuss becoming a client. Kagan has worked with many companies over 25 years as consulting clients.
Contact: Jeff Kagan by email at jeff(at)jeffKAGAN(dot)com or by phone at 770-579-5810.
Visit his website: at jeffKAGAN.com to learn more and for disclosures.
Kagan is an analyst, consultant, columnist and speaker.
Twitter: @jeffkagan