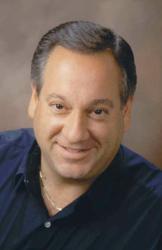 Technology Industry Analyst Jeff Kagan is available to speak with reporters, or may be quoted through this release.
Atlanta, GA (PRWEB) May 07, 2013
It sounds like Microsoft has listened to the market and decided to make changes called Blue to address user complaints over the revolutionary new Windows 8 operating system.
Principal analyst Jeff Kagan offers comment on this story.
"This is a case where the frog jumped out of the pot of boiling water before it was cooked. There is an old saying about innovation. If you drop a frog in a pot of boiling water it will jump out. However if you drop it in a pot of room temperature water and turn the heat up, bit-by-bit, it will eventually cook." Says analyst Jeff Kagan. "You can't change too much, too quickly without customer pushback."
"This is a great way to describe what happened with Microsoft Windows 8. It was too innovative, too quickly and customers pushed back. This is Microsoft's, New Diet Coke story. Companies who want to innovate must do so more slowly to be successful. The new version called Blue will not be available until later this year. I don't think Microsoft fully understands yet all the changes they need to make. I have several suggestions. Then again so do many others." Said Kagan.
"This is Microsoft's second chance to make a good first impression. I hope they use it well and don't blow the second chance. Windows 8 was the brainchild of CEO Steve Ballmer and while I applaud the innovation, it was too much, too soon. Unfortunately is has not reignited users interest in laptops." Says Kagan.
"If Microsoft can create something more moderate, they could be successful. If they could let the customer turn up the dial, at their pace, as time goes by, this could work. The pace of change is different for each customer, so each customer should be able to control how much innovation they want to deal with at a time. Some will be all the way from the start, while others will take a while." Says Kagan.
"Technology can bridge that gap. That is Microsoft's new mission. Microsoft affects and impacts others in the industry as well. Computer makers want a successful version of Windows 8 so they can sell more devices, not to mention all the users around the globe who want more control over what they use every day. Let's hope Blue can save Windows 8." Says Jeff Kagan.
About Jeff Kagan
Jeff Kagan is a Technology Industry Analyst who is regularly quoted by the media over 25 years. He offers comment on wireless, telecom and tech news stories to reporters and journalists.
He is also known as a Tech Analyst, Wireless Analyst, Telecom Analyst and Principal Analyst depending on the focus of the story.
He follows wireless, telecom, Internet, cable television and IPTV. He also follows the wide consumer electronics and technology space.
Reporters: Jeff Kagan sends comments by email to reporters and the media. If you would like to be added to this email list please send request by email.
Clients: Call or email Jeff Kagan to discuss becoming a client. Kagan has worked with many companies over 25 years as consulting clients.
Contact: Jeff Kagan by email at jeff(at)jeffKAGAN(dot)com or by phone at 770-579-5810.
Visit his website: at jeffKAGAN.com to learn more and for disclosures.
Kagan is an analyst, consultant, columnist and speaker.
Twitter: @jeffkagan