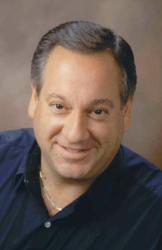 Industry Analyst Jeff Kagan is available to speak with reporters, or you may quote him through this release.
Atlanta, GA (PRWEB) April 02, 2013
In this Computerworld article by Gregg Keizer, it is clear that the Windows XP decline has stalled as users hang onto this older operating system and ignore the approaching 2014 deadline.
Tech Analyst Jeff Kagan offers comment on this story.
"This is shocking and telling. Is Microsoft listening to their customers? If roughly one-third of all users still prefer Windows XP, Microsoft has some real problems to deal with. Microsoft keeps upgrading their operating system, but quite a few users simply don't want any part of it. They are happy with the older Windows XP rather than wrestling with new technology, and want to stay that way as long as they possibly can," says Technology Industry Analyst Jeff Kagan.
"This is Microsoft roaring and flexing their muscle and telling their customers what they can use. That may have worked in the past, but no longer. In todays marketplace, that is an outdated philosophy that Microsoft is pushing and will eventually hurt them as other operating systems and software are introduced by an increasing number of competitors," according to Principal Analyst, Jeff Kagan.
The Microsoft model is set up so in order for them to continue growing, users must buy new versions of Windows and software. Even if customers are happy, they are forced to upgrade. That means lots of expense and headaches getting it all to work together.
The average customers have their own business to run. They don't want to be forced to keep up with a constantly changing software industry if what they have works.
"The Microsoft model is outdated and needs to be brought into this century or I am afraid they will lose. Microsoft has a strong market share. They can hang onto that share if they act the right way. They must treat their customers with respect and not dictate unwanted changes. Many users do want new technology like Windows Vista, 7 and 8. However many other users are happy with XP and are being forced to change and upgrade and learn a new OS. That is a problem," says Jeff Kagan.
"What Microsoft should consider is a multiple stage approach. Many users want innovations. Great. That's the traditional model. However Microsoft is missing another opportunity to give customers what they want. They should also let users who are happy with Windows XP to stay put. Perhaps after a certain number of years the user can renew their subscription to XP. That way Microsoft can increase earnings from this segment and customers can remain happy. What's the problem with that model Microsoft? It works for Apple," asks Jeff Kagan.
About Jeff Kagan
Jeff Kagan is an Industry Analyst who is regularly quoted by the media over 25 years.
He offers comment on wireless, telecom and tech news stories to reporters and journalists.
He has also been quoted as a Tech Analyst, Wireless Analyst, Telecom Analyst and Principal Analyst depending on the focus of the story.
He follows wireless, telecom, Internet, cable television and IPTV. He also follows the wider and more general consumer electronics and technology space.
Visit his website: at jeffKAGAN.com to learn more and for disclosures.
Reporters: Jeff Kagan sends comments by email to reporters and the media. If you would like to be added to this email list please send request by email.
Clients: Call or email Jeff Kagan to discuss becoming a client. Kagan has worked with many companies over 25 years as consulting clients.
Contact: Jeff Kagan by email at jeff(at)jeffKAGAN(dot)com or by phone at 770-579-5810.
Kagan is a Technology Industry Analyst, Consultant, Columnist and Speaker.
Twitter: @jeffkagan