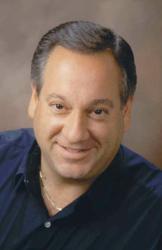 Technology Industry Analyst Jeff Kagan is available to speak with reporters, or may be quoted through this release.
Atlanta, GA (PRWEB) May 12, 2013
The Nokia Lumia 928 was introduced last week on May 10.
Wireless analyst Jeff Kagan offers comment on this new handset.
Jeff Kagan discussed the differences between the Nokia Lumia 920 available on AT&T Mobility for several months, and the brand new Nokia Lumia 928 introduced last week.
Kagan has been testing a Lumia 920 for the last few months. Nokia is sending a new Lumia 928 for evaluation and comparison. So this comparison is not based on actual usage.
"My first impression is this is simply a Verizon Wireless version of the same device AT&T Mobility has been selling for several months. So if you knew about the Nokia Lumia 920 carried by AT&T, but you preferred to wait till Verizon offered it, now is that time. This appears to be the same device, just configured for a different network." Says Principal analyst Jeff Kagan.
"Smartphones are rapidly growing and are now more than half of all phones sold each year. There are a variety of smartphones, companies and operating systems in the market. Apple iPhone and Google Android account for roughly ninety percent of the OS marketplace. Apple iPhone and Samsung Galaxy account for the majority of handset sales." Says analyst Kagan.
"Other operating systems and handsets are trying to carve out a niche for themselves. There are many including Nokia with uses Windows Phone 8, Blackberry, Motorola, HTC, Huawei, Sony and others. I expect to see more in coming months. Who will win the number three slot is the big question today." Asks Kagan.
"Nokia want's to win the number three spot. The Nokia Lumia 920 and 928 offer good choice for users. Users can shop and find the operating system and handset that they feel most comfortable with. Both of these devices have great features." Says Kagan.
"Except for a few features, these phones seem the same. So far I see no advantage or disadvantage between these two phones. These are two, solid devices that will be attractive to a slice of the consumer pie. So customers should choose based on the carrier they prefer. I'll let you know if my opinion changes when I get the Lumia 928 to use. The next question is, what will Nokia look like in another year? Will they be stronger or weaker? They seem to be rolling out a variety of operating systems and handsets. That is promisting, but we'll have to wait and see." Says Kagan.
About Jeff Kagan
Jeff Kagan is a Technology Industry Analyst who is regularly quoted by the media over 25 years. He offers comment on wireless, telecom and tech news stories to reporters and journalists.
He is also known as a Tech Analyst, Wireless Analyst, Telecom Analyst and Principal Analyst depending on the focus of the story.
He follows wireless, telecom, Internet, cable television and IPTV. He also follows the wide consumer electronics and technology space.
Reporters: Jeff Kagan sends comments by email to reporters and the media. If you would like to be added to this email list please send request by email.
Clients: Call or email Jeff Kagan to discuss becoming a client. Kagan has worked with many companies over 25 years as consulting clients.
Contact: Jeff Kagan by email at jeff@jeffKAGAN.com or by phone at 770-579-5810.
Visit his website: at http://www.jeffKAGAN.com to learn more and for disclosures.
Kagan is an analyst, consultant, columnist and speaker.
Twitter: @jeffkagan