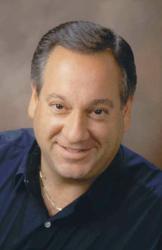 Technology Industry Analyst Jeff Kagan is available to speak with reporters, or may be quoted through this release.
Atlanta, GA (PRWEB) April 20, 2013
It was reported on April 19, that Qualcomm announced the first place winner n the Wireless Innovation competition was a software program that let's patients with limited medical training scan Pap smear slides, which provide almost immediate results. This competition was held at the University of Wisconsin-Madison and the developers are students.
Principal analyst Jeff Kagan offers comment.
Almost thirty students competed. They submitted eleven entries using smart phone apps and other wireless technology. They competed for more than $17,000 in prize money in the second annual contest.
The second place price for $5,000 went to a team of students that developed an inexpensive electronic patch, which reads gestures and then does a pre-selected command.
Third place price for $2,500 went to a team of students that created a device, which you wear and which regularly measures blood oxygen of seriously ill patients at home and transmits the information to the physician over the wireless network.
"This shows that great new and innovative ideas come from a wide variety of sources. It's not just companies who develop this breakthrough ideas, it's also individuals, and even students. Innovation is like magic. It often just appears to the mind. Making it real is the challenge. This is where breakthrough innovation comes from. We must encourage this. We will all benefit from such exciting inventive technologies that can save lives and improve medicine delivery." Says Wireless analyst Jeff Kagan.
"I commend Qualcomm for this creative program set up to grease the wheels of innovation and new ideas. Who knows what inventions will come from these type programs and become mainstream. Who knows what innovators will emerge from this process. This is all very exciting." Says Jeff Kagan.
About Jeff Kagan
Jeff Kagan is an Industry Analyst who is regularly quoted by the media over 25 years.
He offers comment on wireless, telecom and tech news stories to reporters and journalists.
He is also known as a Tech Analyst, Wireless Analyst, Telecom Analyst and Principal Analyst depending on the focus of the story.
He follows wireless, telecom, Internet, cable television and IPTV. He also follows the wider and more general consumer electronics and technology space.
Visit his website: at jeffKAGAN.com to learn more and for disclosures.
Reporters: Jeff Kagan sends comments by email to reporters and the media. If you would like to be added to this email list please send request by email.
Clients: Call or email Jeff Kagan to discuss becoming a client. Kagan has worked with many companies over 25 years as consulting clients.
Contact: Jeff Kagan by email at jeff(at)jeffKAGAN(dot)com or by phone at 770-579-5810.
Kagan is an analyst, consultant, columnist and speaker.
Twitter: @jeffkagan