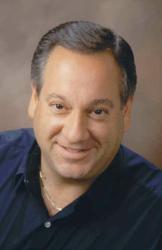 Technology Industry Analyst Jeff Kagan is available to speak with reporters, or may be quoted through this release.
Atlanta, GA (PRWEB) June 08, 2013
Principal analyst Jeff Kagan's recent column called, The Race for 3rd Place in the Smartphone Space takes a look at important questions and what will happen next in the wireless and smartphone space.
"We have watched Apple and Google grow on the wireless operating system side with iPhone OS and Android OS. We have also watched Apple and Samsung grow on the wireless handset side with iPhone and Galaxy. Today these companies are the industry leaders." Says wireless analyst Jeff Kagan.
Over the last few quarters Apple stock has been challenged. See this CNBC story dated June 3. Now suddenly Samsung looks like it is suddenly under pressure. See this Reuters piece dated June 7.
"What does this mean for these rapidly growing giants? Will their growth begin to slow? And what does this mean for other operating system and handset makers fighting for the number three spot? Are the winds of change starting to blow?"Asks Kagan.
The column looks at Tier I and Tier II players. Tier I being Apple iPhone, Google Android and Samsung Galaxy S4. Tier II being all the others trying to capture the number three spot. Companies like Mozilla Firefox OS, which is getting into the smartphone space, and using Foxconn to build their device. Foxconn is the company that makes the iPhone and many other heavy hitters.
Tier II also has companies like Lenovo which is getting ready to enter the US market, and Microsoft Windows Phone, which can be found on devices like the Nokia Lumia. Plus Blackberry 10, Sony Xperia, HTC One, ZTE, LG Motorola, Kyocera and others.
"The wireless world is a rapidly growing space, but that does not mean everyone wins. There are always winners and losers. Five years ago Blackberry and Nokia were the industry leaders. Today Apple, Google and Samsung are the leaders. What will happen next?" Asks Jeff Kagan.
Read the Jeff Kagan column The Race for 3rd Place in the Smartphone Space as featured on EcommerceTimes.com to learn more.
About Jeff Kagan
Jeff Kagan is a Technology Industry Analyst and consultant who is regularly quoted by the media over 25 years. He offers comment on wireless, telecom and tech news stories to reporters and journalists.
He is also known as a Tech Analyst, Wireless Analyst, Telecom Analyst and Principal Analyst depending on the focus of the story.
He follows wireless, telecom, Internet, cable television and IPTV. He also follows the wide consumer electronics and technology space.
Reporters: Jeff Kagan sends comments by email to reporters and the media. If you would like to be added to this email list please send request by email.
Clients: Call or email Jeff Kagan to discuss becoming a client. Kagan has worked with many companies over 25 years as consulting clients.
Contact: Jeff Kagan by email at jeff(at)jeffKAGAN(dot)com or by phone at 770-579-5810.
Visit his website: at jeffKAGAN.com to learn more and for disclosures.
Kagan is an analyst, consultant, columnist and speaker.
Twitter: @jeffkagan