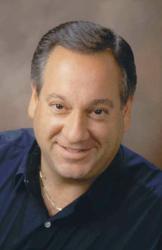 CEO's Dan Hesse and Masayoshi Son must Youth-enize the tired, old brand.
Atlanta, GA (PRWEB) June 22, 2013
Softbank is only weeks away from completing their merger with Sprint Nextel.
Wireless analyst Jeff Kagan offers comment on what is coming next for Sprint and Softbank, both here in the United States market, and globally as well.
"Now that the merging excitement is ending, it's time to start the next chapter. What changes can we expect to see at Sprint Nextel after the Softbank acquisition is complete over the next few weeks?" Asks Principal analyst Jeff Kagan.
"What is the number one challenge that Sprint CEO Dan Hesse and Softbank CEO Masayoshi Son face? Re-igniting the brand. Building a raging brand fire from a tired old spark. Creating excitement around a new idea and a reinvigorated brand. Do everything differently with more energy and excitement. Lead with innovation. Yes, they must update the technology and bring Sprint up to speed, and in fact they have a long list of things-to-do, but they must start by changing Sprints image." Says Kagan.
"This merger should be considered a line in the sand for Sprint. They should draw a line in the sand between the Old Sprint and the New Sprint. If Softbank and Sprint will tackle this problem the right way, right from the start this could be a great beginning." Says Kagan.
"This challenge of creating a New Sprint in the mind of the marketplace is key. It's the same challenge AT&T successfully dealt with a decade ago AT&T when it was a smaller and weaker and an older brand. It was acquired by SBC, the local phone company from Texas. They took the AT&T name and re-energized it. They youthenized it. There is a long list of things that need to be accomplished at the New Sprint, but the first order of business must be to re-ignite and build the brand. If they can do that, they will be off to a great start." Says Kagan.
About Jeff Kagan
Jeff Kagan is a Technology Industry Analyst and consultant who is regularly quoted by the media over 25 years. He offers comment on wireless, telecom and tech news stories to reporters and journalists.
He is also known as a Tech Analyst, Wireless Analyst, Telecom Analyst and Principal Analyst depending on the focus of the story.
He follows wireless, telecom, Internet, cable television and IPTV. He also follows the wide consumer electronics and technology space.
Reporters: Jeff Kagan sends comments by email to reporters and the media. If you would like to be added to this email list please send request by email.
Clients: Call or email Jeff Kagan to discuss becoming a client. Kagan has worked with many companies over 25 years as consulting clients.
Contact: Jeff Kagan by email at jeff(at)jeffKAGAN(dot)com or by phone at 770-579-5810.
Visit his website: at jeffKAGAN.com to learn more and for disclosures.
Kagan is an analyst, consultant, columnist and speaker.
Twitter: @jeffkagan