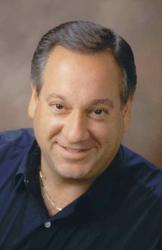 Technology Industry Analyst Jeff Kagan is available to speak with reporters, or may be quoted through this release.
Atlanta, GA (PRWEB) May 23, 2013
Softbank is trying to acquire Sprint Nextel. Softbank is a Japanese company. US regulators are worried about any Softbank security concerns with China. Softbank is trying to make this deal acceptable to US regulators, so says this CNET piece from May 22, 2013.
Tech analyst Jeff Kagan offers comment on this story.
"This proposed Softbank deal to acquire Sprint Nextel seemed to make sense since it started several months ago. However we all knew approval would be more difficult than normal because of the China security threat. Softbank CEO Masayoshi Son has been working hard, trying to clear the path for this deal to be approved." Says Wireless analyst Jeff Kagan.
Softbank CEO Masayoshi Son previously said he would remove Huawei equipment, which the US had a problem with. Now he says one of the directors could be from the US Government, keeping their eye on security.
"Masayoshi Son is doing the right thing and trying to remove US concerns in order to get this deal approved. The question is, will it be enough? Will this deal be approved?" Asks telecom analyst Jeff Kagan.
"Sprint is in a great place right now. Sprint is wanted by more than one company. That means they get to choose. Both Softbank and DISH Network want Sprint and Clearwire. Only one will win. Which one is the question? They both have strengths and weaknesses. So the question is which will Sprint choose? No one knows yet, but either way, the Sprint of tomorrow will look very different from the Sprint of today." Says Kagan.
About Jeff Kagan
Jeff Kagan is a Technology Industry Analyst who is regularly quoted by the media over 25 years. He offers comment on wireless, telecom and tech news stories to reporters and journalists.
He is also known as a Tech Analyst, Wireless Analyst, Telecom Analyst and Principal Analyst depending on the focus of the story.
He follows wireless, telecom, Internet, cable television and IPTV. He also follows the wide consumer electronics and technology space.
Reporters: Jeff Kagan sends comments by email to reporters and the media. If you would like to be added to this email list please send request by email.
Clients: Call or email Jeff Kagan to discuss becoming a client. Kagan has worked with many companies over 25 years as consulting clients.
Contact: Jeff Kagan by email at jeff(at)jeffKAGAN(dot)com or by phone at 770-579-5810.
Visit his website: at jeffKAGAN.com to learn more and for disclosures.
Kagan is an analyst, consultant, columnist and speaker.
Twitter: @jeffkagan