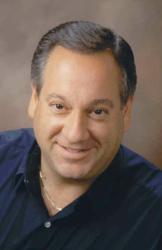 So what's next for Softbank and Sprint? You may be surprised.
Atlanta, GA (PRWEB) June 21, 2013
Masayoshi Son, CEO of Softbank in Tokyo boasted about the Sprint Nextel acquisition at their shareholder meeting, according to Reuters, June 21.
Wireless analyst Jeff Kagan offers comment.
"This was one of the more complicated and more interesting acquisitions we have seen in a long time. It looks like Softbank will acquire Sprint Nextel and even Clearwire in the process in the next few weeks. While anything can happen between now and the moment the deal is complete, I don't see anything getting in the way at this point." Says analyst Jeff Kagan.
"Masayoshi Son has big plans, not only for Sprint in the US market, but also for his company Softbank worldwide. I think it's important for us to pull the camera back and realize that while the focus was on this deal for Sprint and Clearwire in the US marketplace, the real story is the bigger picture. Son want's to build Softbank into a worldwide powerhouse. And Sprint is just one step in this longer and larger process." Says Principal analyst Jeff Kagan.
Masayoshi Son said at his annual meeting of shareholders that he wants Softbank to become the worlds biggest company, by all measures whether by sales, profit or market cap.
"That is a bigger than life goal to set, but I have learned it's people like Masayoshi Son who can set such crazy high goals and eventually reach them. Even if he misses, the journey will be an incredible thing to watch and the end result could be a much larger and stronger company." Says Kagan.
"This is not the end of the Softbank and Sprint story. This is just the end of Chapter One. There are many more chapters in this story over many years." Says Kagan.
First Softbank has to bring Sprint up to 4G speeds and better compete with AT&T and Verizon.
Then when Sprint is building once again, it will be interesting to see what Son has in mind with new products, service plans and prices for Sprint.
Then we'll see whether this just impacts Sprint or starts to impact the rest of the industry over the next few years.
Then there is the bigger question of how Softbank will grow to the size and scope that Son says.
"This should be very interesting to watch. Suddenly it sounds like Masayoshi Son is a name we will be hearing about quite often." Says Kagan.
About Jeff Kagan
Jeff Kagan is a Technology Industry Analyst and consultant who is regularly quoted by the media over 25 years. He offers comment on wireless, telecom and tech news stories to reporters and journalists.
He is also known as a Tech Analyst, Wireless Analyst, Telecom Analyst and Principal Analyst depending on the focus of the story.
He follows wireless, telecom, Internet, cable television and IPTV. He also follows the wide consumer electronics and technology space.
Reporters: Jeff Kagan sends comments by email to reporters and the media. If you would like to be added to this email list please send request by email.
Clients: Call or email Jeff Kagan to discuss becoming a client. Kagan has worked with many companies over 25 years as consulting clients.
Contact: Jeff Kagan by email at jeff(at)jeffKAGAN(dot)com or by phone at 770-579-5810.
Visit his website: at jeffKAGAN.com to learn more and for disclosures.
Kagan is an analyst, consultant, columnist and speaker.
Twitter: @jeffkagan